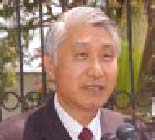 The opportunity that many Gambians have long been waiting is here again.
The annual higher education scholarships, offered by the Taiwan International Development Fund Taiwan (ICDF) have opened for the academic year 2010.
The dispatch urged prospective applicants to adhere to the dateline of submission, as late applications may not be successful.
The scholarships would be offered in fields such as tropical agriculture, business administration, human resource development, electric power engineering, public health, environment, just to name but a few.
According to a media release from the Taiwanese embassy in Banjul, the beneficiaries would be sent to various universities in Taiwan, including the famous National Pintung University of Science and Technology, National Cheng-Chi University, National Tsing Hua University, National Taiwan Normal University Kun Sun university, among others.
As usual the Taiwan ICDF would provide full scholarship to the beneficiary students, covering tuition fees, tickets, and monthly stipend, among others.
The application procedure is as usual, thus the applicants from the government should submit their application to the Personnel Management Office (PMO), while other applicants should apply through the University of The Gambia.
Later on, the release added, short listed applicants will be notified for interviews at the embassy.
It emphasized that individual schools have their own deadline for submission, ranging from the beginning of March to middle of April.
ICDF and individual school forms are to be filled online, and the supporting documents to be based exactly on the school's announcement.
It could be recalled that last year Taiwan ICDF offers numerous scholarships to Gambians to pursue different fields of study at various universities in Taiwan.
Read Other Articles In Article (Archive)