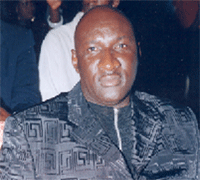 Suso Promotion in collaboration with Amie Fast Food is to launch a new restaurant, with bar and fast food, for VIPs and old timers at Sukuta on 30 April 2016.
Musa Suso, manager of the restaurant, said the business is owned by his uncle, Ba-Saikou, but entrusted to him to manage for he has good rapport with people.
The restaurant, named after the uncle's late wife, Amie Saine, is located immediately after the Sukuta traffic light along the highway towards Sukuta health center, when coming from Serekunda.
Mr Suso said he would do his level best to make the restaurant an exceptional place for relaxation and enjoyment for old timers and VIPs, saying every week there will always be a live band performance.
However, there will also be special live performance as well as different sports channels of interest to youth.
The restaurant can also be used for birthday parties, naming ceremonies and conferences.
"We have professional cooks and we offer best food at reasonable price," Mr Suso said.
"Electricity is not going to be a problem here because we have a heavy duty standby generator in case there is no power from the main source, then we can use the generator," he said.
"Anybody who wants to know more about this restaurant should endeavour to come on 30 April 2016 at Sukuta.I am expecting that the launching will be attended by National Assembly members and senior government officials," the manager explained.
Read Other Articles In Article (Archive)