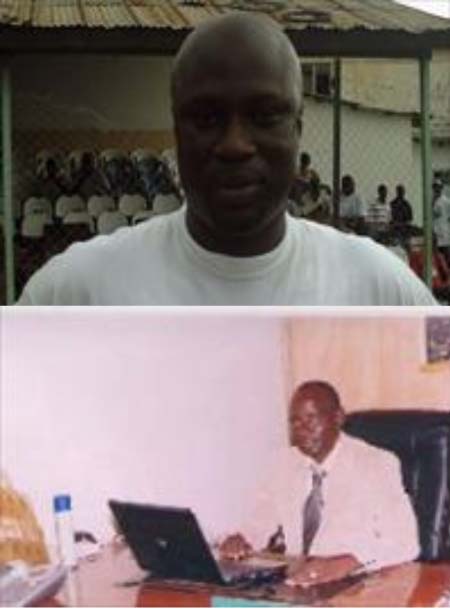 Almost immediately after the last whistle went, or rather when the stones stopped raining at the Serekunda East park in the Brikama versus Bakau Super Nawettan final last year, I took the decision to walk straight to the GFF and hand over a citizen's request for them to take the Super Nawetan back from the experimental organizing body that failed to put on a good show and have failed their test.
I was however reluctantly dissuaded from my one-man fight against the dozen-man Super Nawettan organising committee by a colleague who said they needed more time to get on top of organizing a big event like the zonals.
But a person convinced against his will is of the same opinion and so when another super nawettan sets in, I cannot resist sharing the content of my last year's doubts with the readers here.
To start with, last year's Super Nawettan was organised by a group of people who, like children given a new toy, were taken by overexcitement to be tasked with the responsibility to organize the biggest local football competition.
The acute lack of attention to details as they went about arranging the tournament was mindboggling. No proper registration of players – for example, set deadlines and or distribution of the master list to all twelve zones - was done. Only a single member of the executive knew which zone had which number of players, or when registration ended for which zone. And to date, no one can be sure that all zones adhered to the thirty players list allowed in the tournament.
Again there was common practice at most zones for unregistered players there to be distributed among Nawettan teams in the latter stages of their nawettan so that they can be qualified to play in the zonal team.
And even when the tournament started, no attempt has been made to rectify things, as more and more glaring cases of incompetence came to surface.
In Manjai Kunda, for example, a kickoff was delayed for the arrival of certain registration papers of a team while the other waited, regardless of what the rule says about late arrivals.
And talking about fixtures, the organizing committee pegged teams with a view to getting maximum gate takings, no matter how unfairly disadvantaged a travelling team will be in terms of support and psychology.
In fact, by their own admission, the fixtures of the latter stages of the competition, for example the quarterfinals, were jumbled up with wrong tabulations of points and goals that put wrong teams against one another.
Even though the committee cannot be blamed for the violence that marred the final between Brikama and Bakau, its handling of the case left much to be desired.
Bakau, yes, may be guilty by association, for example their fan invaded the pitch, but they are not entirely to blame for it and so the decision to ban them for two years was most unhelpful if not unreasonable.
It is not surprising therefore the organizing committee came back to their good senses and removed the ban.
It would appear that, like those little kids given a new toy, the excited executive members had behaved like a club with none ready to take issues with another; so all what a team needed to win was to score more goals than the other, no matter what rules were flouted.
However it must be said that the Committee preformed to the best standards in terms of securing partnership and they must be commended for winning the trust and establishing what now seems to be a permanent sponsorship deal with Skye Bank.
That fits into their mandate to independently organize this biggest local tournament that belongs to the community.
As they set out to organize yet another Super Nawettan this year they have my best wishes.
Read Other Articles In Article (Archive)