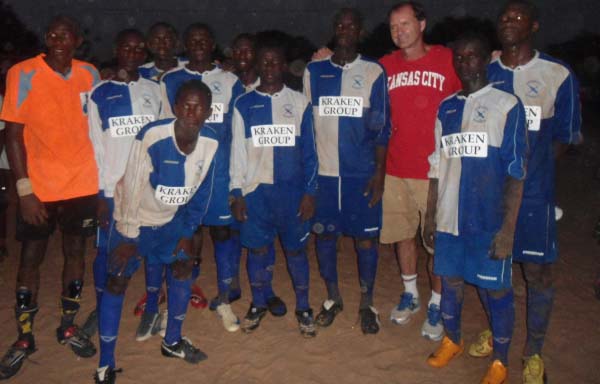 KGH Sports is expected to resume the fight for the league title when they come face to face with Banjulinding at Lamin Football Field this Sunday following a controversial semifinal encounter a fortnight ago, Poinsport was reliably informed.
Both teams will enter the weekend's crucial final on the back of some fantastic semi-final performances which saw them beat their respective opponents to progress to the final stage in spectacular style.
KGH record in Lamin Nawetan:
KGH won two of their last three knockout finals in 2008 and 2009 and proceeded to add two Super Cup titles to their trophy cabinet in 2009 and 2010.
They are the only team from Lamin that remain in contention for the top accolade.
Banjulinding's history in Lamin Nawetan
Banjulnding last played a final in Lamin Nawetan way back in 1997 when the team was called Tony Tigers.
They have patiently waited for fourteen years before making it to another final.
This will be their second final under the leadership of coach Ebrima Jatta (Giggs), the first being another final against Daranka United in the Kombo North Inter-Village District tournament played in September 2011.
They lost in their fight to claim the top honour with a penalty shootout defeat to Daranka United in the process.
Banjulinding edged out Sami Estate en route to the league finals while KGH beat Daranka United 1-nil to set the stage for the league final amidst controversial atmosphere, which also confirmed the sending of one Daranka's player.
The incident follows an abusive language directed to the central referee by a player from Daranka United in protest against the central referee's decision to award a penalty against them in their match against KGH Sports.
Former Gambia national U-17 midfielder Hamat Conteh stood in for KGH to hammer home the decisive goal to send his team into celebration.
Daranka players and their supporters later invaded the pitch in protest over the decision and forced the central referee to call off the game, this reporter reliably gathered.
Quote from article 9 sub-section 9.1 of the constitution states that 'If the referee is forced to stop the match before the end of the regular time because of invasion in the field or violence on one team by the supporters of the other teams, the latter shall be declared loser.'
This means KGH Sports have advanced to the final if the committee's stipulated rule is anything to lean on.
Read Other Articles In Article (Archive)