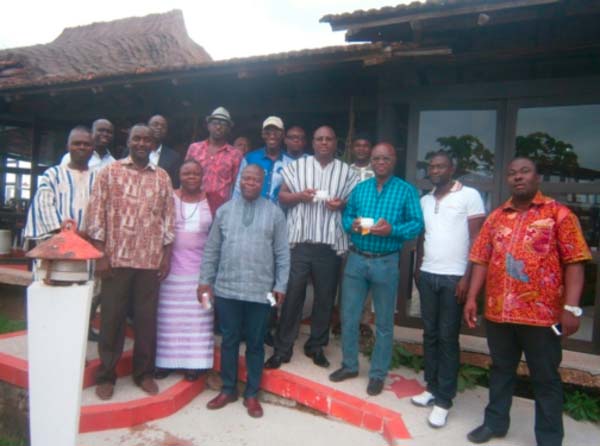 A sub-regional forum on integration in West Africa opened Thursday in the Senegalese southern region of Ziguinchor, and the meeting is expected to wrap up on 1 August 2015.
The sub-regional forum, which brought together participants from Senegal, The Gambia and Guinea-Bissau, as well as media and ECOWAS officials, was organised and funded by ENDA in Senegal.
The forum was held to bring all the various players within the sub-region to discuss issues relating to the ECOWAS Protocol on the free movement of people and goods within the context of sub-regional trade.
Also among the issues to be discussed was the issue of Ebola in the sub-region, Boko Haram, cross border trade, as well as migration of youths in the sub-region.
After the official opening ceremony, there will be a dialogue and commissioning of Senegambia stakeholders network on free movement of goods and people.
All delegates are expected to participate in the deliberations, and carve the way forward in the best interest of the sub-region.
The meeting brought together key regional integration players from West Africa to evaluate the process of integration, to develop joint projects and facilitate dialogue on regional policy.
In his opening statement, a representative of the Senegalese government, Mr Dia, commended ENDA for organizing the forum.
All are geared towards complementing governments' efforts in strengthening regional integration in the ECOWAS countries, he said.
These initiatives, he added, should be the responsibility of member states to ensure there is free movement of goods and people in the sub-region.
He assured civil society of the support of governments to the initiative.
The free movement of goods and people in the sub-region is the sole responsibility of the public sector, participants at the forum said, adding that the public sector has to work hard to ensure that free movement of people and goods is maintained in the sub-region.
Joseph John Njie, a representative from the Gambia Revenue Authority (GRA), commended ENDA for taking up the bold initiative, saying free movement of people and goods has been a major issue in the sub-region.
Therefore, he added, ENDA coming up with this regional integration was a welcome move, as the forum would serve as an opportunity for actors to express concern on issues "affecting our borders" in the sub region.
He said issues discussed at the forum should be implemented in the best interest of citizens in West Africa.
The meeting entails discussion on the non-enforcement or ineffectiveness of protocols, decisions and regulations, which prevent the development of intra-regional trade and impede the free movement of people and goods while impacting negatively on food security in the region.
The challenge of rationalisation, simplification, accessibility of community laws to users and grassroots actors, will also be discussed in the forum.
Read Other Articles In Article (Archive)