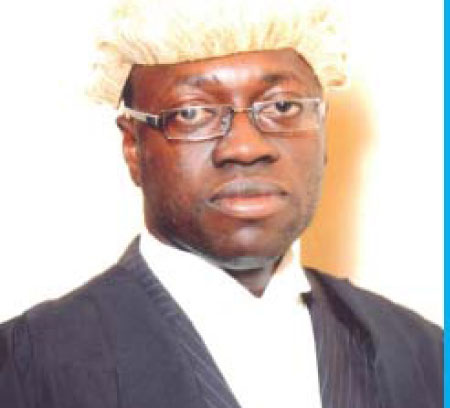 When the unnatural offence case was mentioned on 1 August 2012 before Magistrate Tabally of the Kanifing Magistrates' Court, the Director of Public Prosecutions, S.H. Barkum, rose and told the court that he was representing the state along with state counsel, Mam Jobe.
Defence counsel Badou S.M. Conteh, stood up and informed the court that he was representing all the accused persons, and also held brief for the other defence counsel.
The DPP again informed the court that in exercise of powers vested in him by the constitution he was informing the court that proceedings be discontinued in the criminal case filed against Alieu Sarr, Kebba Ceesay, Abdoulie Bojang, Amadou Jallow, Amidou Nyang, Ousman Gomez, Sainey Fatty, Lamin Conateh, Lamin Sarr, Buba Banda, Ebrima Jallow, Lamin Saho, Abdoulie Cham, Lamin Jaiteh, Ousman Dibba, Abdoulie Saidy, Muhammed Manneh and Awa Touray.
Magistrate Tabally, as a result, told the court that based on the application made by the DPP, the case was struck out.
It would be recalled that 20 accused persons were paraded initially before Magistrate Tabally, charged with unnatural offence.
They all pleaded not guilty, and were granted bail.
The prosecution called more than four witnesses who testified and, as the case was in progress, DPP Barkum announced that the state was taking over the case.
After the case was adjourned for some time, the police prosecution service following the resumption of the case, told the court that it was again taking over the case from the state.
The prosecution, in one of the proceedings, informed the court that the case file was still with the AG's Chambers for legal advice.
In another hearing, police prosecutor Jammeh informed the court that the prosecution was going to continue with the case, and called more witnesses to testify.
Two of the accused persons were later discharged and acquitted after the prosecutor applied to the court to withdraw the charge against them.
Read Other Articles In Article (Archive)