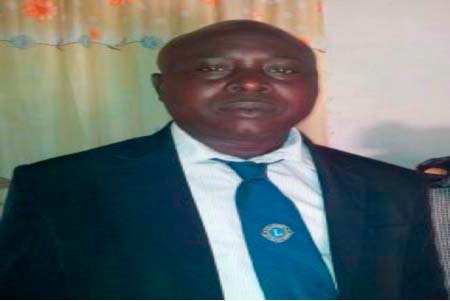 The Banjul High Court presided over by Justice E.O. Dada yesterday dismissed the writ of habeas corpus to produce UDP Solo Sandeng, after the respondent admitted in their affidavit that Solo Sandeng died in custody.

Delivering her judgment, Justice Eunice Dada Oshim said court papers revealed that "the Government has set in motion an inquiry surrounding his death".
She said an originating summons dated 25 April 2016 filed by the applicant was seeking a writ of habeas corpus to have the body of Ebrima Solo Sandeng, and for the court to make a declaration for Solo Sandeng who was detained to be released unconditionally.
She added that the affidavit stated that the applicant went on a peaceful protest on 14 April 2016 at Westfield, where he was arrested and since then no one heard of him, and his family was being denied access to him and there was no reason stated why he was not charged and brought to court, which was a "violation of the applicant's right".
The affidavit sworn to by one Nogoi Njie, the deponent, stated that she saw the applicant in a deplorable state due to the beatings he got at the NIA, and that was the last time she heard or saw him.
The respondent's affidavit deposed to by one Saihou Omar Jeng, Director of Operations at the NIA headquarters, stated that on 14 April 2016, an "unlawful protest was held in the Westfield area of Kanifing Municipality. The demonstrators held banners calling for unspecified electoral reform and a change of Government."
The deponent stated that "the applicant and others were approached by law enforcement officials who inquired whether they had a permit, and they replied in the negative. That the applicant and the others were told to disperse, and there was an attempt to arrest the leader of the demonstration, which was the applicant, but he resisted arrest."
The deponent admitted that the applicant was denied access to his family, and that the applicant lost his life in the whole process of arrest and detention; that the Government has set in motion an inquiry surrounding his death, and that the reason for not charging the applicant was as a result of "his death."
The judge further said that counsel for the applicant asked the court to make an order for the respondent to produce the body of the applicant, and to conduct proper investigation to ascertain the cause of his death and bring forward facts concerning his death.
Counsel Binga D. for the respondent argued that the government had established a committee to look into the death of the applicant.
The judge added that she had looked carefully through the application before her, and that it was revealed in the application before her that the applicant was dead.
"While the main issue touches on the life of Solo Sandeng, this application was dealing with a dead body. This court cannot extend its armpit outside its jurisdiction. The court cannot, therefore, make an order to produce the dead body of Solo Sandeng."
"The application is incompetent for the fact that it has been overtaken by circumstances, and hereby dismissed."
Read Other Articles In Article (Archive)