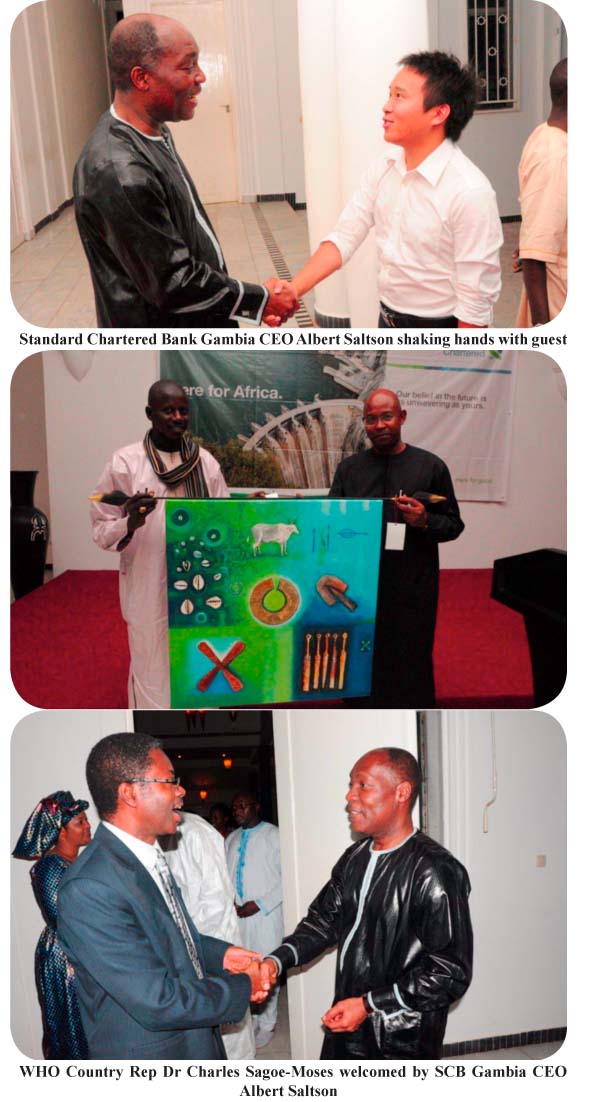 Bank demonstrates commitment in driving Africa's growth potential; Aiming to grow its business across all markets by double digits

Standard Chartered Bank today announced plans to step up investment and leverage its unique footprint and international banking expertise to drive growth in Africa.

Through a new campaign, 'Here for Africa', the Bank is reiterating its commitment to investing in Africa's future, and continuing to support key growth sectors across local economies, including infrastructure, telecommunications, transport, retail and trade.
Under the Bank's refreshed global strategy, announced late last year, the Bank reiterated its heightened focus on Africa seeking to grow its business across all markets, with a keen focus on Corporate and Commercial segments. Standard Chartered operates across in 38 African economies, 16 on a full-presence basis and 22 on a transactional basis. The Bank's footprint of 180 branches and outlets now has an extended reach thanks to the Bank's continuous evolution of its digital platforms and mobile banking channels.
Speaking in Banjul at the launch of the Africa-focused campaign, Albert Saltson, CEO, Gambia said, "Africa is an integral and a valuable economic partner region within our unique footprint across the region, Asia and the Middle East. This campaign is about our show of commitment and confidence in a continent that we have been in for over 150 years.
"Standard Chartered continues to deliver tangible benefits to support local economic growth. We also re-emphasize our appreciation and support of key growth sectors in Gambia and by extension the rest of the African continent."
Currently, Standard Chartered supports over 1 million retail customers in Africa, and over 25,000 commercial, corporate and institutional clients. In November last year, the Bank committed to USD3 billion in strategic investments globally, over the next three years - a commitment which has already seen Africa benefiting with a multi-market upgrade of digital and mobile banking platforms in several markets.
Standard Chartered's 'Here for Africa' campaign encompasses above the-line-visuals, a television campaign as well as tailored sponsorship, client initiatives and focused events which promote the Bank's regional capabilities. The extended reach of the campaign means audiences across 38 African and a further 10 international markets will witness the Bank's focused commitment on the continent.
October 17, 2016 – Banjul, Gambia
Read Other Articles In Article (Archive)