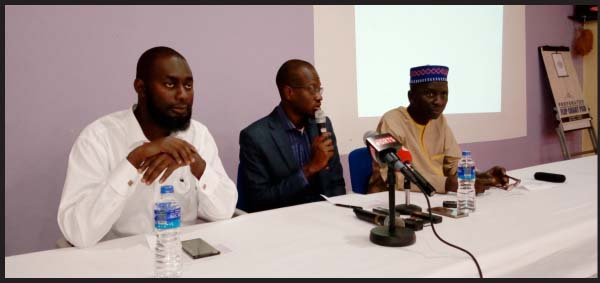 (Thursday 24th October 2019 Issue)
Stakeholders recently validated the Strategic Programme for Climate Resilience (SPCR) namely- Creating the Enabling Environment in Building Climate Change in The Gambia.
The SPCR was developed under the pilot programme on Climate Resilience that was funded by the Climate Investment (CIF) through African Development Bank.
The aim of developing a proposal document is to advance detailed bankable project proposal, as a priority for building resilience against impacts of climate change in The Gambia.
Salimina E. Jobe, Director, Central Project Coordinating Unit, who deputised for the Minister of Environment, said the goal of the project is to help create the right policy environment, particularly the institutional framework for conducting the business of addressing huge climate change challenges facing in the country.
Climate change, he added, has proven to be pervasive and multi-faceted, hence solutions are of paramount importance towards tackling its impacts.
He said the terms of references are guiding principles to accomplish the objectives of their assignment.
To achieve this overall objective, he maintained that, the AGRER, a Belgium firm that was contracted by the Ministry to develop the concept note would review the overall concept and develop a detailed work plan among others.
He indicated that the team from ACRER will also facilitate and participate in conducting stakeholder consultations fieldwork so as to collect additional data, and to ensure that the full projects are developed and reflect the realities of the country's climate resilience need.
Jobe noted that the consultant would also facilitate and lead the organization in conducting the project proposal inception and build capacity of local staff on important aspects of the project development and management.
"The process has been truly participatory as the consultants went around the country to seek opinions on the various issues that the project would address," he stated.
The project, he added, doesn't only reflect perspectives but also national priorities.
Mamour Alieu Jagne, deputy team leader of ACRER described their working relations with the Ministry of Environment, as something that has yielded mutual benefits.
He disclosed that the Ministry has played a pivotal role in supporting the progress of their assignments as their team had visited most of the institutions to ensure information are provided to the successful conclusion of their assignment.
Read Other Articles In Article (Archive)