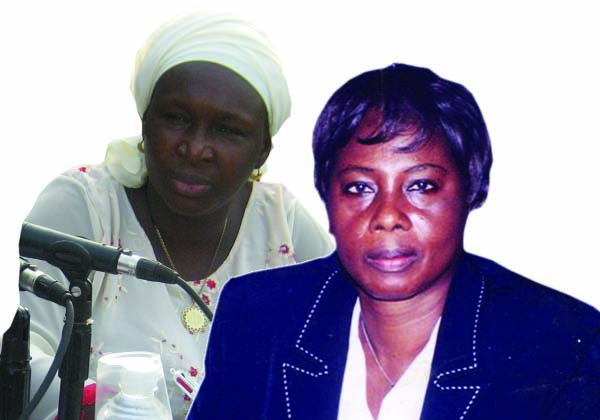 The high court in Banjul presided over by Justice Emmanuel Amadi on Friday struck out the bail application filed by the defence on behalf of the remanded GAMCOTRAP officials, Dr Isatou Touray and Amie Bojang Sissoho.
The high court's decision followed the application of the defence team led by Amie Bensouda to withdraw the application before the court, and to further apply for it to be struck out.
"We are applying before the court for the bail application filed to be struck out for the time being," counsel told the court.
According to her, the defence had filed the bail application, but the state did not respond or file any affidavit in opposition. She noted that the matter should resume at the Banjul Magistrates' Court on Wednesday 20th October 2010.
In response, senior state prosecutor Nebo Jones said: "We have no objection to the withdrawal of the bail application. We have not even filed our affidavit in opposition. We are not opposing the withdrawal of the bail application."
The presiding judge, Justice Emmanuel Amadi, subsequently struck out the bail application.
Shortly after the bail application was struck out, one of the senior defence counsel in the case told this reporter that: "We are likely to have bail on the next adjournment date at the lower court (Banjul Magistrates' Court), because investigation into the matter will surely be completed."
Readers would recall that Dr Isatou Touray, Executive Director of the Gambia Committee on Traditional Practices Affecting the Health of Women and Children (GAMCOTRAP), and Mrs Amie Bojang Sisaho, Programme Coordinator, were last Monday arraigned and charged with theft before the Banjul Magistrates' Court.
Prosecutors claimed that the two prominent women's rights activists sometime in the year 2009, in Banjul and diverse places in the Gambia, jointly stole the sum of 30,000 Euros being money provided by the YALOCAMBA SOLIDARIDAD of Spain to GAMCOTRAP.
They were denied bail by the lower court presided over by Magistrate Emmanuel Nkea after the police prosecutor opposed the granting of bail to the duo, and subsequently remanded in custody.
This prompted their counsel to file a bail application at the superior court, which was on Friday withdrawn and struck out, following the request by the defence counsel.
The other members of the defence team are Sagarr Jahateh, Lamin K Mboge and Ebrima Jah.
Read Other Articles In Article (Archive)