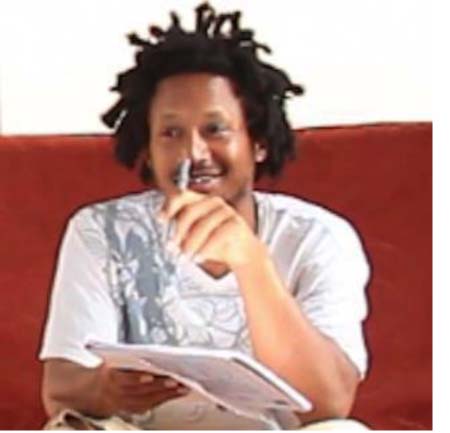 Street Thug alias ST, Gambia's Afro-hip-hop singer, has urged Gambian singers to levy on standards and ignore token payments.
He wrote on Wednesday: "Even at company level, some think they are helping Gambian artistes whilst they are ripping off their pay (Sad)."
He went on: "I think as artistes we should respect and tag value on our work or else they will keep using us forever. Let's leverage on standards and ignore tokens as payments."
GEE, rap-mbalah singer said: "I don't fully blame the artistes because you only know your situation and not the next man's. They say in desperate times you make decisions you wouldn't normally do if everything was cool."
He added: "I'd partly blame promoters and the people these government parastatals let organise these events.
"Most of them don't even know what they're doing. They feel if they can wake up 6 am every day for work and collect less than D10K at the end of the month, D15,000 is more than okay for a 15 minutes performance for a Gambian artiste. Well, it does not work like that.
"Plus, stop classing us artistes as one; respect the standards; that's how it works everywhere else.
"I had this conversation with ST a while back. We should form some sort of body in which all the relevant artistes come together and speak with one voice.
"Set our prices and one must go through there to book any one of us. Let's see them have their shows by themselves and bring other foreign artists to do their openings for them."
According to him, he has seen this upcoming event where they gathered over 20 artistes, paying each some loose change.
"How about picking just 4 artistes and pay them D50, 000; it makes more sense.
"If you've worked hard enough and your demand is high trust me you'll be part of the 4 they'll be choosing."
"I've seen artistes who lobby performances too... If you do that I'm sure you don't have a choice when it comes to payment; you'll take anything handed to you."
He further suggested: "I guess we've identified all the possible problems, and it's time to take a step; it's our profession. We're the artistes; it only affects us ... Let's sort this and call for this meeting."
Omar Ndow agreed with ST because that is the truth. "It is high time all Gambian artistes recognized their mission, and think about their destination because it is not easy to be an artiste," he said.
Karpenter Man said an artiste should see himself/herself like a product and needs administration to stay as long as the product wishes.
Ousman Fye asked - if it is greed, desperation or being broke? A desire to be seen everywhere, or just a general lack of foresight? Or who played most in the year competition?
"I can't really tell what exactly it is, but certainly it's not going to change anything in the next 10 years+ if it's not checked. Like Latirr Carr highlighted, it is those of you on top of the chain to set the price standard, and stick to it for others to follow," he said.
DemboJobz, ST's manager said: "Some programme organizers said I term my artiste ST Singhateh as Yousour Ndour of Senegal, because of our high profile scale when it comes to good remuneration package...Some even said I am that manager with a sharp cutlass."
"We are only a fan you guys; being at the top level is something we all want. But you guys need to clear your way and respect the work you are doing. Monkey work, baboon enjoy is not good, as an artiste," Abdou Hydara said.
Modou Lamin Sultan Jammeh, a promoter, said talents will never be respected if they don't leverage on standards, release hits, ignore tokens and be well-paid.
Pa Ousman Joof of Gambia Talent Promotions said Gambian artistes need to start branding themselves, and set standards like everywhere else in the world.
"That should include putting structures in place, communicating with each other, respecting yourselves and your work, comporting yourselves right on the streets, at events and even on social media," he said.
He added that, "just yesterday," he had a conversation with some friends who argued that he needed to stop wasting his time promoting Gambian artistes because they are not serious.
"All I know is that you guys have a long way to go, and Gambian talents taking it to the next level," he said.
Hakim Samadhi, a US citizen Gambia-based producer, said the producers must work on a similar revolution - some are getting rich on their works.
"Whilst we get crumbs, time for a new way of doing things," he said.
Mbemba Bibsy Jabbi, a promoter, said he is always saying this and it has to happen sooner.
"Let's all be one unique voice and say no to artistes' abuse" he said.
Pa Modou, a stage manager, said "Gibou Bala-Gaye I strongly share this same view with you. My take is every genuine Gambian artiste will buy this idea. For me, this will equally make artistes to work more hard to be recognized to be chosen for shows."
Bai Babou, rap-Mbalah singer, said Gambians artistes should not allow promoters to used them, and give them chicken change.
"We want to live a better life, driving cars, living in expensive compounds; and I urged all artists to structure themselves for promoters and event organizers to pay them what they deserve," he said.
Dr Oliver Mboge, president of Gambia Music Union, said this is the first step they are taking to encourage artistes and those in the entertainment industry, and the future is bright for them.
According to him, they are intensifying all efforts in making sure that Gambian artistes be paid well in any concerts they play, and the music to be well recognised outside.
"We want by next year most of the artistes to be driving cars; have bought compounds from your artistic works," he said.
"These plans will be realized if all hands are on deck to hire our own artistes, listening to their music so that we will not be tempted by outside music more."
Read Other Articles In Article (Archive)