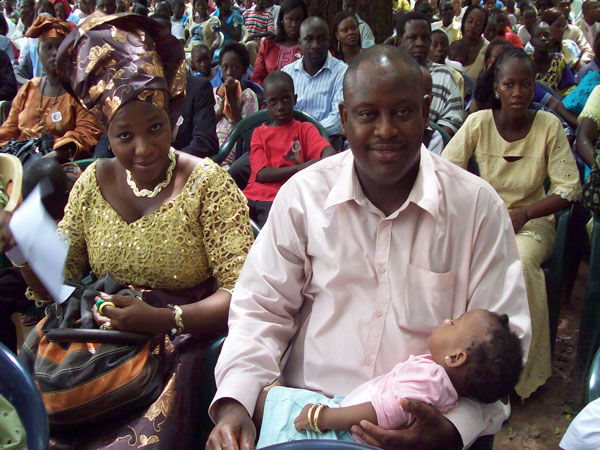 The Parish Council and parishioners of the biggest parish in the Catholic Diocese of Banjul recently honoured their patron Saint in a grand style at the St. Therese's Primary School campus.
The new parish council under Richard Mendy, who has been acting since the sudden demise of Tony Mendy, the then parish council chairman, contributed lots of additions in line with the self-reliance drive that has been in the offing.
In addition to honouring their patron saint, St.Therese, they have also honoured and given certificates of appreciation to some ten parishioners who have and continue to contribute to the development of the church at Kanifing. Some of the certificates were giving in absentia.
Ernest Anthony Mendy, the chairman in charge of the Awarding Committee reiterated his commitment in following the strict conditions for choosing those their committee selected. He says, "This is our first time; we hope to increase in our next selection. We know a lot of our parishioners are deserving but we cannot give it to all at the same time."
The "Ashobi' Committee" endeavoured to get their nice cotton, which added flavour to their celebration.
Rev. Fr. Peter Jammeh CSSP. in his sermon challenged parishioners to do more for their priests' house by renovating it. "Do a little more like St. Therese, your patron saint," he appealed.
Read Other Articles In Article (Archive)