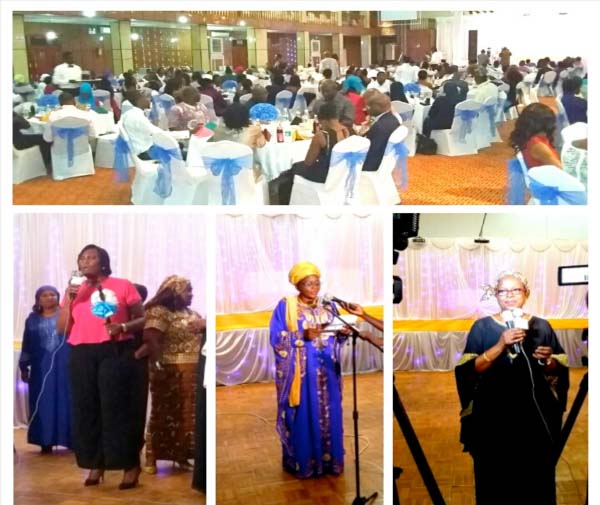 St. Joseph's High School Alumni organised a reunion and fundraising gala at the Paradise Suites Hotel in Senegambia on Friday 30 December 2016.

The school's alumni, class of 1975, pioneered the idea of holding an annual fundraising event towards the improvement of the school services.
This year, class of 1976 partnered with their alma mater in the provision of an ultra-modern and state-of-the-art library for the school.
Mrs Juka Jabang, the chief guest of honour, said the importance of library in the teaching and learning process cannot be overemphasised as schools with strong libraries often produce strong students.
"There is ample evidence to show that strong school libraries build strong students," she said.
Mrs Jabang also said libraries help teachers to properly integrate into the school system so they can support students in academic achievements and life-long learning as it enables them to know how to use information technology to access additional resources.
Mrs Hannah Coker, Alumna member of 1976 and the Principal of St. Joseph's High School, said it is her profound pleasure not only as principal of St Joseph's, but as its proud alumna (ex-student) to partake in the ceremony where past students returned to their Alma mater to express thanks, and with grace and humility, undertake the great endeavour to modernise the school library.
"In a world that is increasingly knowledge-driven, a modernised library will significantly improve our students' reading culture and help connect them to cyberspace so that they too are not left behind in the cyber revolution," she said.
"Our older siblings could not have done us any better than this remarkable gesture of refurbishing and modernising our library."
Mrs Coker acknowledged the continual and invaluable support and contribution of the parent ministry of education, banks and corporations, generous donors and philanthropists, institutions and ex-students, as well as the media and The Paradise Suites Hotel for patronising and making the gathering a success.
She also expressed gratitude to the class of 1975 whose funds were used to renovate and modernise the school's science laboratories and other important equipment to make the learning of science easy, safe and motivating for students.
Ms Amie Sey, of African Development Bank (AfDB) and head girl of class 1976, speaking on behalf of the alumni, said when they realised the school was running down, they decided to come together to raise funds for the school by organising a gala dinner, which also served as a reunion after 40 years when they left the school.
"So we took up the project to build a fully equipped library for our alma mater,'' she said.
Mrs Sey said they also pledged as alumni of St. Joseph's that every year on 31 December, each following class would do a fundraising gala for which invitations would also be sent to corporate citizens and philanthropists and the proceeds will be used for the betterment of the school in various aspects.
Mrs Sey said their long-term goals are to bring the school back to being the best and build more partnerships with educational organisations like UNICEF so they can take up more projects in society.
The event is one of a kind in The Gambia as it reunites school mates of 40 years ago in a gala night to plough back into their alma mater, which contributed to who they had become.
What began as a bold initiative by the St. Joseph's Class of 1975 had been bolstered by their younger sisters, class of 1976.
However the noble baton challenge was also handed to the graduands of 1977.
Read Other Articles In Article (Archive)