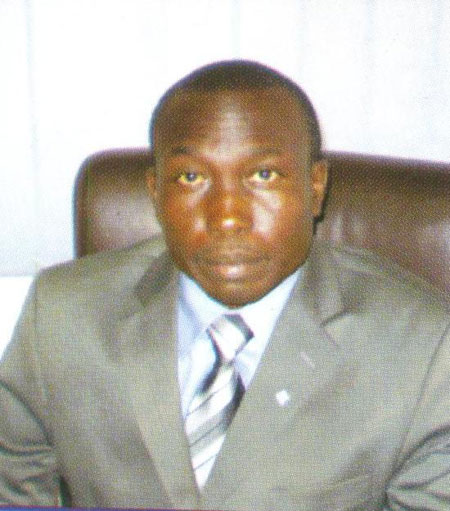 Social Security and Housing Finance Corporation (SSHFC) has entered into a joint venture with BP Investment Group, a Dubai-based company, to provide about 400 houses and 110 apartments in less than two years for Gambians at home and abroad.
The new social housing product, which will be planted on three plots of land in Brusubi, will kick-start soon after the final touches have been put in place, SSHFC Managing Director Edward Graham told journalists in a press briefing held yesterday at the Ocean Bay Hotel and Resort in Cape Point, Bakau.
Mr Graham said that although the SSHFC has been providing land and low-cost houses over the years to Gambians, it has realised there is still a large housing deficit among Gambians.
The SSHFC has, therefore, thought it necessary and worthwhile to embark on providing more affordable houses for the people, as there is "no security without your own house", he noted.
"It is a false sense of security if you have no shelter of your own," the SSHFC MD said, adding that paying rent for a house is like paying a mortgage, which will never leave someone with a house of his or her own.
While President Yahya Jammeh is concerned with, and would like to see the average Gambian benefits from the country's land resources, Mr Graham said, the SSHFC's joint venture housing project with BPI will bring about a huge capital investment, massive infrastructure and modernity to The Gambia.
In his presentation on the project out to create "The Modern City" in the Brusubi vicinity, BP Investment Group CEO Dimitris Sophocleous said BPI is a Dubai-based company with international repute in its core service provision, which include social housing and security, tourism and entertainment, and energy and power.
BPI, he disclosed, has an African vision and plan on its service-delivery agenda, with The Gambia being its first port of call, to be followed by Ghana and Cote d'Ivoire.
The project, which will provide 400 houses and 110 apartments, will employ a workforce of about 600 people of which 110 personnel would come from abroad to supervise the initial stages of the project. The rest, he said, will be local labour force.
Mr Sophocleous gave a general presentation of the project: "The Modern City residential complex represents a genuine green oasis that combines modern elements with the people's need for living their life in an affordable and safe place and having easy access to facilities.
"The project cares for the local tradition, customs and culture, thus not altering them but bringing an increase of value, as well as offering a better living for its residents.
"The three-project development areas, although each with its unique and distinctive characteristics, promote a beautiful and modern environment with spacious houses, asphalted roads and pedestrian walkways.
"The customers can choose from a variety of 12-house types (simple and duplex ones) or the apartment building (with 5-type flats) with 2-rooms or more.
"The entire residential complex is built to offer its habitants easy access to green areas. The size of these areas depends on the household's location (for example) the ones positioned on the corner sides have a larger green area, while the duplex-houses have a smaller one).
"Shops, medical centre, bank offices, SPA centres, pools and other recreational facilities – all of them are carefully placed to guarantee an easy access and to serve the peoples' needs better.
"The fully integrated electricity and sewerage systems comply with the modern living requirements and stand up as offering a perfect environment for its future Gambian residents.
"With each house having its own personal garage and with an innovative and safe road infrastructure system, it's easy to get around if one should choose to drive, rather than to walk.
"Each house is equipped with a high-tech alarm system, double-wall fence and various sensors, hence ensuring and increasing the degree of security of the neighbourhood.
"For all the above 'The Modern City' establishes itself  as a natural and smart choice for those who want to live a peaceful and better life surrounded by large  green areas, to have easy access to the main facilities, feel safe and have positive  expectation of the future."
Read Other Articles In Article (Archive)