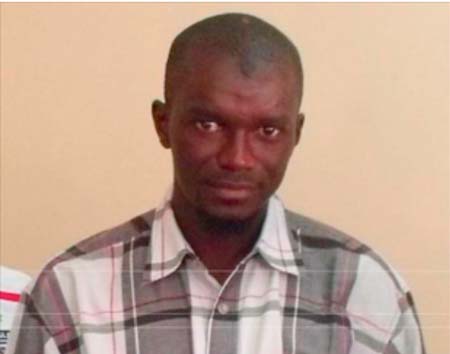 The sponsorless annual Lamin Nooran football tournament is in high progressive momentum after the completion of the week-two fixtures.
The mouthwatering match took place on Sunday 1 May 2016 at 5pm when the senior players' team called "KOTO KE'LLE" led by Mr Tapha Manneh (Kebbama); the head coach of Gamtel FC, locked horns with Raff Jama FC, which is an academy-based outfit of Universal Academy Football Club. The match ended in a 2-all draw.
Raff Jama first took the lead from a capitalized defensive error from Koto Ke'lle defender, Omar Sanyang who under pressure till he ended up kicking the ball into his own net in the 17th minute of the first half.
Five minutes later, Raff Jama added up their lead to make it 2 – 0 courtesy of team captain Samba Soley.
The young lads maintained their lead until the end of first half despite continuous threat to their goal area by the prolific players from Koto Ke'lle in the person of Latiff Janneh, Sanjally Sarr, Alagie N Gaye and Yahya Manneh.
After resumption from the half time break, Koto Ke'lle kept mounting pressure on Raff Jama until 15 minutes into the second half when the Raff Jama defender, Lamin Touray handled the ball in the 18-yard box from a well-taken cross from Yahya Manneh, which resulted in a penalty and Latiff Janneh stood up to convert it to a goal.
Nine minutes later, Yahya Manneh levelled the score to 2-all after capitalizing on defensive error from the Raff Jama defender, Lamin Touray, and sent the goalie to the wrong direction from outside the 18-yard box.
Other weekend scores were:
HOME TEAMSCORESAWAY TEAM
KGH Sports20Lamin Airport
Medina United30Wayeto West
Del Quality10Neighborhood
Koto Ke'lle22Raff Jama
The tournament organizers seized the opportunity to seek sponsorship or donation to complement their efforts towards the development of football in the area and the country in general as they have been conducting the tournament for the past eleven years without sponsors.
Week three fixtures
NODateHome teamVSAway TeamTime
10Thurs 05/05/16Havanah FCVSWyld Lynx Promo 17:00pm
11Fri06/05/16London United VSOutlaw Boys 17:00pm
12Sat07/05/16Jerusalem FCVSLamin Airport 15:30pm
13Sat07/05/16Wayeto West VS Neighbourhood fc17:15pm
Read Other Articles In Article (Archive)