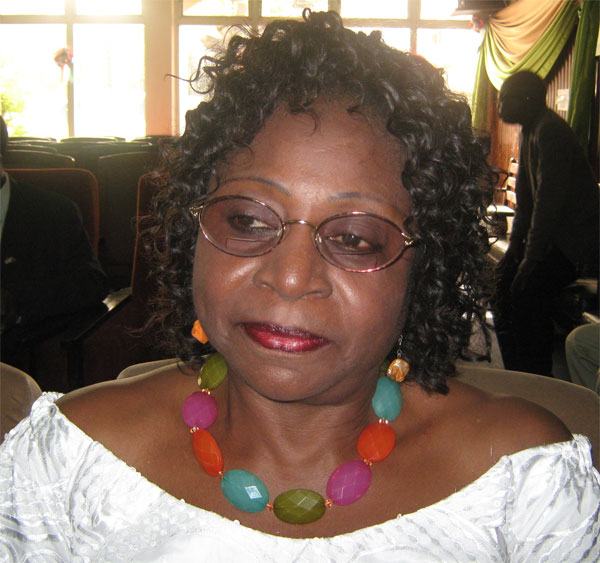 In what appears to be her strongest address since she took over the mantle of leadership at the National Assembly, Hon. Elizabeth Renner, the Speaker of the National Assembly has given a one week ultimatum to public enterprises and agencies who are yet to submit their annual reports, accounts and financial statements to the Assembly for scrutiny to do so latest 2nd September 2009.
This comes barely at a time when the Assembly prepares to receive and consider annual reports, accounts and financial statements of public enterprises and agencies, with a view to ensuring that the government of the Gambia and its public service delivery systems, institutions, enterprises and agencies are accountable to the Gambian people.
According to Speaker Renner, as representative of the people, the National Assembly shall do all it can to complement the good efforts of the government by ensuring that the public service institutions and the National Assembly, together achieve the Millennium Development Goals, particularly in the fields of education, health and agriculture. 
She stated that it is essential that as public servants, "we all conform both in action and in attitude with the principles of the Public Service Reform Policy recently launched in the Assembly."
This exercise, she added, is not aimed at witch-hunting anybody but rather to keep everyone on their own side of the bargain with the Gambian citizenry, while the Assembly discharge its statutory duties, in its capacity as an oversight body.
Speaker Renner further stated that the deadline for submission is normally the end of June, noting that six months after the end of the year in question is ample time to get the required documents ready, irrespective of any eventuality.
"What is required is for a proper strategy to be put in place and for a systematic planning method to be available to address this issue", she said, while also appealing to agencies and enterprises to include in their action plan a mechanism to address this unwholesome tradition of late submission.
Meanwhile, the Public Accounts Committee together with the Public Enterprise Committee shall effective Monday 31st August 2009, proceed to jointly receive and consider annual reports, accounts and financial statements of all public enterprises and agencies in the Gambia.
The joint session shall as usual be aided by the Auditor-General, the Permanent Secretary at the Ministry of Finance and Economic Affairs, Office of the President, the Solicitor General and Legal Secretary at the Ministry of Justice, the Permanent Secretary at the Ministry of Fisheries, Water Resources and National Assembly Matters, the Inspector- General of Police, the Director of Policy Analysis Unit and the Director-General of the Gambia Public Procurement Authority.
Read Other Articles In Article (Archive)