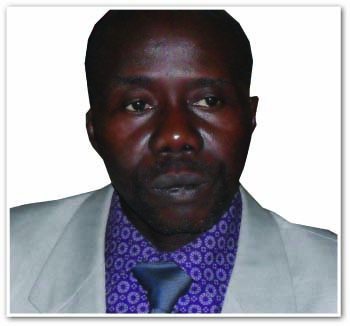 (Thursday August 25th, 2016 Issue)

The Speaker of the National Assembly, Abdoulie Bojang, recently presided over the inauguration of Soma Major Health Centre which has been upgraded to a district hospital.

The inauguration of the upgraded hospital was punctuated by a colourful cultural performance at the health facility in Lower River Region (LRR).
Speaking on the occasion, Hon. Bojang said that universal health coverage and access to quality health services has been one of the primary goals of The Gambia government since the advent of 22nd July Revolution.
He stated that the government will continue on that path to increase access to health services by expanding and upgrading a number of health facilities in the country.
"This health facility we inaugurated today will no doubt reduce the burden of having to travel long distances to access tertiary healthcare services," he said.
The upgraded facility is expected to cut down the number of referrals from Soma to either AFPRC General Hospital in Farafenni or EFSTH in Banjul.
Salifu Puye, governor of LRR, said: "LRR was having only a small health center but with the advent of the Second Republic, this upgrading is one of the biggest development in the community."
He emphasised that the upgraded hospital will go a long way in enhancing and providing quality healthcare services to the people of LRR.
Abba Jassey, officer-in-charge at Soma hospital, commended the Gambian leader for bringing quality healthcare services to the doorstep of every Gambian.
Chief of Jarra West, Yaya Jarjusey, said his district has registered "tremendous developments" under the leadership of President Jammeh.
Read Other Articles In Article (Archive)