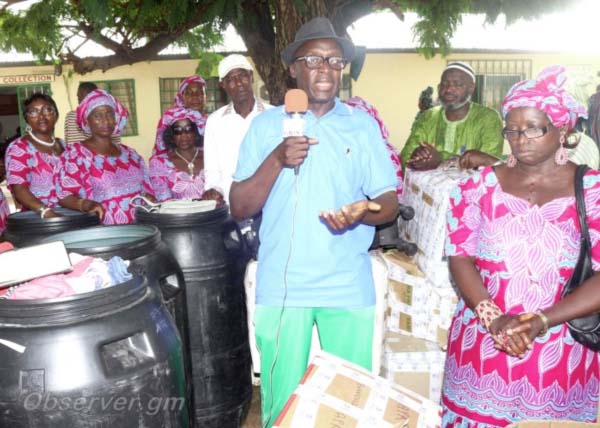 (Thursday August 25th, 2016 Issue)
The France-based sympathisers of the ruling APRC party recently handed over valuable items to the Kanifing Municipal Council (KMC).

The donated items, including secondhand clothes, blankets, shoes, bandages and other medical equipment, were received by Mayor Yankuba Colley at the council's premises.
The France-based Gambian benefactors were among many Gambians awarded by the Gambian leader, President Yahya Jammeh, for their contributions to nation development.
Speaking at the handing over ceremony, Mayor Colley hailed the donors for taking "a step in the right direction", saying: "This group is totally different from other Gambians based in Europe who are only interested in talking bad about The Gambia."
He assured that the donated items would be given to the right people.
"The secondhand clothes and the shoes will be handed over to the families who were affected by the recent heavy downpour. And the medical items will be handed over to Serrekunda General Hospital which is among many hospitals built by the July 22 Revolution," Major Colley said.
Malain Beyai, president of APRC chapter in France, said as citizens of The Gambia, they have realised that it's their duty to do something for their country instead of asking what the country can do for them.
Isatou Bojang, a member of the chapter, hailed President Jammeh for his "unprecedented achievements", saying their donation is to complement government's efforts in nation building.
Read Other Articles In Article (Archive)