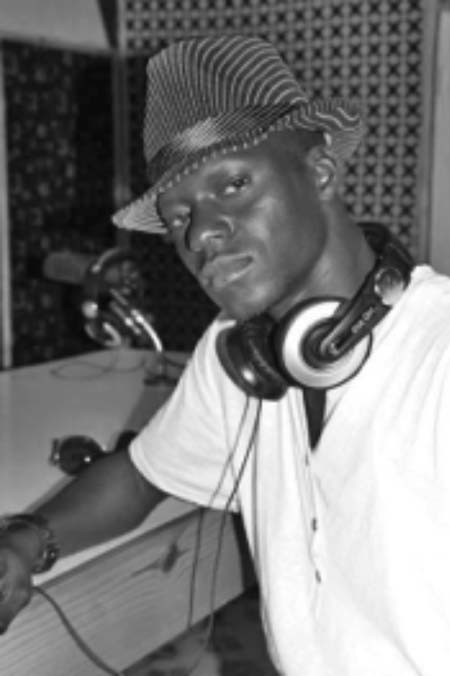 Muhammed Sillah alias Sparklyn Black, a Gambian reggae Dancehall musician residing in Kerr Serigne, has recently released his second single entitled ''Strong Man'', which is currently hitting the film industry in the country.
Sparklyn, an uprising star who has been struggling writing songs, researching and performing for more than a decade in The Gambia entertainment arena, is now set to work on various projects with promoters, journalists, musicians and film producers
Speaking in an interview with Point Entertainment and Lifestyle over the weekend, Sparklyn said the relationship between the artistes and the film industry in The Gambia is very cordial.
''I produced two promotional singles entitled "Work Away" featuringSambou Suso, and itwas produced by Sunland Music in 2014 and the latest song ''Strong man'' was produced by Reason Yard Records, which wasofficially released in February 2015.
The reason why I composed a song concerning illegal migration is because our young African sons and daughters are dying in this perilous journey in search of greener pastures.
The Mediterranean Sea has become the graveyard for young Africans. We as Africans need an alternative measure to reset the mind of our goals and targets. The authorities should also address this dangerous journey known as the "back way", he added.
'Sparklyn Black, is also currently working on a film project with Pioneers of Trustars Production based in The Gambia.
We caught up with the director and the writer of the movie to share his opinion on ''Think Twice'' movie.
Franklin, a Nigerian film producer based and working in The Gambia,and also an executive producer working with colleagues of different nationalities in a movie production group called Pioneers of Trustars Production, which was founded in 2011 by PapisK. Jobarteh, Sulayman Jallow, Amie Sarr Bobb, Prince Ampoe Kweku, a Ghanaian and myself as a Nigerian.
"We are currently working on a new drama movie on issues concerning illegal migration, as we are also working with Sparklyn, to be part of the contributors as he released a song on this illegal migration, which we will also use in the movie as a sound track,'' said the film producer.
Franklin also said the main theme of this project is to support the call 'say no to back way'. He also added that the movie has different segments like interviews, acting and sensitizing the youths on this dangerous journey.
He also urged stakeholders to support the movie project, as it is already finished at the studio level.
This film producer can be reached on trusfrank37@yahoo.com
Read Other Articles In Article (Archive)