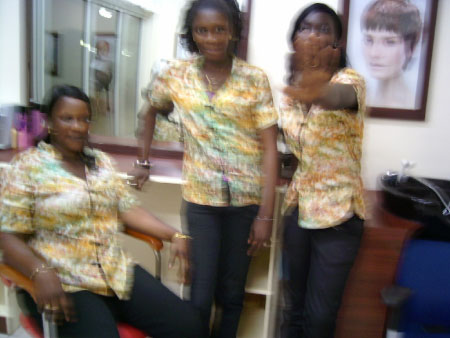 The latest addition to Spa Wellness Centre Golden Hands was the inauguration and upgrading of the centre.
Entertainment can reveal that so many plans were put in place to get the outfit open for business following an over-solid training of staff by an expert from Holland.
The training was conducted with a view to adequately and effectively respond to the needs of the centre, well located in the heart of the Kairaba Beach Hotel.
Speaking in an interview with Entertainment on Tuesday at his office, Kebba Dem, proprietor of Spa Wellness Centre, said: "When you hear Spa, normally is treatments done with water. These treatments include massages, relaxing massages and many more. These massages are rectified when the individual has problem in the body."
The centre also has a beauty salon treatment, which includes manicure and pedicure.
Mr Dem added that Spa Wellness Centre has a relationship with a Dutch organisation called the Pum. Pum, he added, is an organisation with over 300 experts who are going around the world to help such companies as Spa to uplift their businesses in various fields.
"So during that[mission], when I met this connection they sent one Janny Berrens with a specialist in the field in which I am operating in Spa and Wellness and she has been coming for three times now to upgrade the staff as well as the products.
According to Spa Wellness Centre boss, a lot of tourists visit the centre as well as the local people.
Despite the fact that the centre is located in a five-star hotel, it is not beyond the reach of the common man as "it is not very expensive," Mr Dem added.
For me I am not keen to any competition; what I am looking at is what I can offer to the people as well as quality products," he said, adding that he is also operating at the Kairaba Beach Hotel and the Sunset Beach Hotel.
Sheikh Jongan of Spa Wellness Centre also spoke to Entertainment saying he has been operating in the field of wellness service since 2009.
"This is part of my programmes which I have been doing for the past ten years," Jongan disclosed, saying: "This field is nice because it's all about nutrition."
Read Other Articles In Article (Archive)