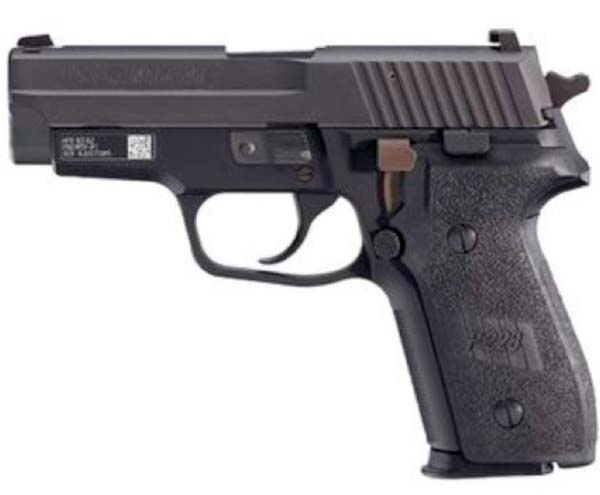 Babucarr Njie, a soldier who was found with a pistol at the King Fahd Mosque, on 30 March 2017, testified in a voire dire before Magistrate Isatou Janneh-Njie of the Banjul Magistrates' Court.

Sub-Inspector Abdoulie Bojang represented the IGP and Sheriff Kumba Jobe announced his representation for the accused.
Babucarr Njie told the court that he is a soldier who lives in New Yundum.
The sergeant, as he ranked himself, stated that what the independent witness and another witness said about the cautionary and voluntary statements was "not true".
He said the incident happened on a Friday, 10 February 2017, between 1p.m. and 2p.m. around the King Fahd Mosque.
He testified that he was arrested by the ECOMIG soldiers, adding that he was taken to their main base at Fajara Barracks.
Mr Njie posited that he was there from 2p.m. to 8p.m., and was interrogated, adding that three police officers from Banjul came and picked him from there.
He adduced that they interrogated him and checked his mobile phone to see whether he was communicating with someone.
He said that PW1, Mr Senghore, came and took him to his office and put him in handcuff and asked him to give his statement if not, something would happen to him.
Njie adduced that he was cautioned before he gave out his statement, adding that he was then put into cell.
He testified that two people were present, namely Jally Senghore and one Malick.
At this juncture, the defence counsel gave him a copy of one of the statements and he said it was recorded at 10: 42p.m, adding that he signed it on a Monday, 13 February 2017.
Njie narrated that Senghore and the independent witness were present at the Major Crime Unit, adding that the independent witness did not ask him whether he was tortured.
He said that after signing the documents, he was arraigned before the court, adding that Jally Senghore was the one who investigated the matter, although he said he did.
Under cross-examination, he posited that he was arrested by an ECOMIG soldier and a Senegalese soldier, adding that the independent witness was present when he signed his statements and cautioned.
He further adduced that it was true he was taken to an office and handcuffed.
Njie maintained that Jally Senghore investigated the matter.
The defence counsel then rose and announced he was closing their case in the voire dire.
The case continues.
Read Other Articles In Article (Archive)