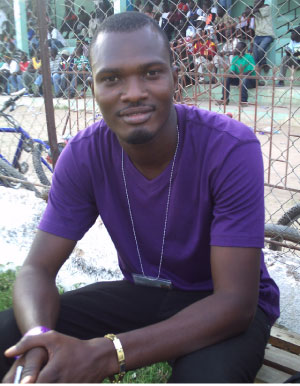 Sobie FC on Tuesday defeated Kulari FC by a goal to nil in the 24-team tournament organised by the Dynamic Sarahuleh Association for Changes and Development (DSACAD) played at the Serrekunda East Mini-stadium.
Mpaba Kabba scored Sobie FC's only goal of the game in the 26th minute of the game to earn his sides all the three points.
Kulari FC were reduced to ten men in the 56th minute of the game when Saho Sanneh was sent off for denying an obvious goal-scoring opportunity.
Sobie FC have now collected six points in two games, while Kulari FC have got 3 points in two encounters.
In the 5pm encounter, Gida Kantora FC drew 0-0 with Numuyelleh FC in a keenly contested encounter that attracted a large crowd of Sarahuleh supporters.
Gida Kantora FC have now collected four points in two games, while Nymuyelleh FC have only collected a single point in two games.
Speaking to reporters shortly after the game, Muhammed Sibi, head coach of Numuyelleh FC, said scoring was their problem during the game but noted that his team really played well.
He added that their aim was to win the game because they lost their first game of the competition but was quick to add that they would prepare very well for their next game to ensure they secure maximum three points and, if possible, win all their remaining games of the tournament.
He also thanked the organisers of the tournament, which is intended to unite and bring the Sarahuleh community together, and finally thanked the fans of the team for coming out in their large numbers to support the team. He also urged them abide by the rules of the tournament.
Kalilu Touray, head coach of Gida Kantora FC, said the game was well-contested, adding that his "players played very well".
He added that their aim was to collect the maximum three points during the game but settling for one, he said, was "not a bad result".
Ali Gerew, president of the Dynamic Sarahuleh Association for Changes and Development (DSACAD), said the aim of the tournament is to unite the Sarahuleh community in the country.
It was not difficult organising the tournament because everyone responded well, he said, adding that "all teams and fans are going by the rules of the tournament".
He also said he was delighted that other tribes are coming out to watch games and also urged all Sarahuleh in the country to come out and to work together for the development of the association.
He finally stated that they had the idea long time ago to come up with such a tournament but noted: "This is the right time for it to happen."
Read Other Articles In Article (Archive)