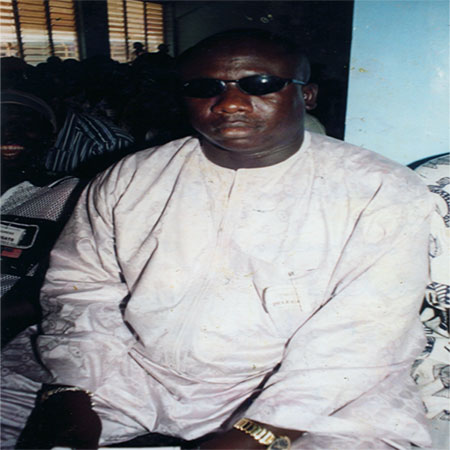 Following a  scouting  made by The Gambian embassy in France, six young football players have been discovered and identified to be Gambians playing in France, revealed Seedy MB Kinteh, President of The Gambia Football Association.
The players; Mustapha Trawally Jatta, Ebrima Touray, Wahabou Jammeh, Amadou Diatta Jorbateh, Abdoulie Baldeh and Mandian Touray were  said to be born in France and are playing active football in  the French local clubs.
According to Seedy MB Kinteh, President of The Gambia Football Association, the scouting was done by The Gambia Ambassador in France Mosses Jallow and forwarded their names to the FA.
"We really appreciate this move, as it will help in locating Gambian players in foreign leagues. The FA has already forwarded these names to the National team coach to see their possible involvement in the National team," he explained.
He said though the players might not be featured during Gambia's International friendly with Gabon slated for February 10th 2009 in Paris, they will be used in future.
"The embassy in France has promised to scout for more Gambian players who are believed to be playing in France," he added.
Mustapha Trawally Jatta, a native of Niani Kanjai in The Gambia, plays for Caen football Club in France, while the two brothers Ebrima Touray and Mandian Touray who play for St Denis and Vincennes respectively hailed from Mbye Kunda.
Wahabou Jammeh  is said to have originated from   Badibu Kinteh Kunda, is playing for Paris Goblain, Amadou Diatta Jorbateh plays his football with  St Maur  and hails from Niani Kayei.  Abdoulie Baldeh, a native of Basse, plays for Amiens. 
Written by
Read Other Articles In Article (Archive)