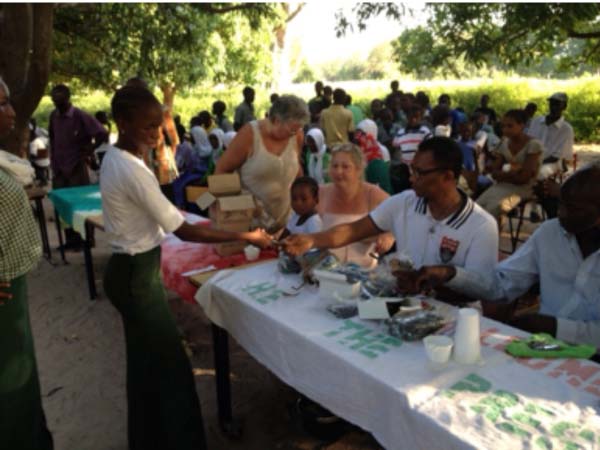 Friends of The Gambia Association in Denmark (Gambia Venner) recently supported the people of Sintet village with several donations to help the community, at an event hosted at the St Bosco's Basic Cycle School in Sintet Village.
The association started by paying the school bills of 120 students across the country. The scholarship package contained school fees, uniform, shoes, books, lunch money and bags.
The chairman of Gambias Venner,Hamadi Vincent Bah, said the association has now decided to concentrate solely on Sintet village, but they would continue to pay for the other students currently under their sponsor until they graduate from high school.
The association also donated to the villagers leashes, halters and saddles for their donkeys and also bought goats for the community.
Heidi Pacchiarini, the web administrator for the association, said all the goats they bought are female and if the goats give birth the community will decide who to give the baby to, and in the end they would want everyone in the community to have a goat to rear and breed, to help them with their livelihood.
The community also benefitted from power tillers, rakes, wheelbarrows and spades, and 123 bed-nets all distributed to the community.
The event was attended by students from the Foni villages of Sintet, Bondali, Killy and Sibanor.
The principal of St Bosco, Pierre Mendy, thanked the association for their support, saying the school has benefitted a lot from the donors in terms of furniture and school materials.
The association thanked DMR-U for facilitating the shipping of the containers, as well as the Danish people for their support.
Read Other Articles In Article (Archive)