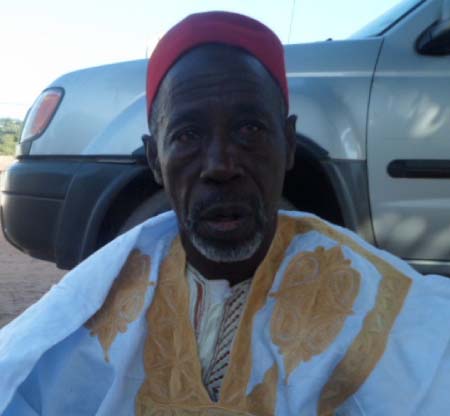 The community of Sinchu Alagie village in the Kombo North district of the West Coast Region has hailed the government's decision to re-open Teranga FM, a community radio station based in the village.
The radio station, alongside The Standard, a private daily newspaper, was ordered to cease operations in August and September 2012 respectively.
However, in a surprise announcement on New Year's eve, the government lifted the ban on Teranga FM and The Standard newspaper.
''The Office of the President is pleased to inform the general public that the ban on Standard Newspaper and Teranga FM has been lifted with immediate effect, as a goodwill gesture for the New Year,'' the presidency said in a statement.
''They are free to operate, but the two institutions are urged to operate within the framework of the laws governing the media in this country. We wish all media houses and the general public a happy New Year,'' the statement added.
Speaking on behalf of the community, Salifu Ceesay, alkalo of the village, commended the government under the leadership of President Yahya Jammeh for its decision to re-open the radio station, describing the move as a welcome development.
While recognizing the President's sense of leadership and love he has not only for the people of Kombo North but the entire country, Alkalo Ceesay said all that his people have to say to the President is 'Thank You' for lifting the ban on Teranga FM.
According to him, Teranga FM was initiated by the community of Sinchu Alagie with the objectives of enlightening the masses in areas of agriculture, health, education and culture.
''The radio station was established mainly to focus on these key areas, with a view to ensuring that the general public is well sensitized on a wide range of issues,'' he stated.
The reopening of Teranga FM, according to Alkalo Ceesay, was an example of the love that President Jammeh has for the young people of this country.
He went on to assure the government that the management of Teranga FM will learn their lesson, and adopt best practices.
Alkalo Ceesay further stated that the importance of Teranga FM radio station to the local communities cannot be overemphasized in the sense that it builds their capacities on a wide range of issues.
He however cautioned and advised the management of Teranga FM to be law-abiding and ensure that they accurately inform the general public.
Read Other Articles In Article (Archive)