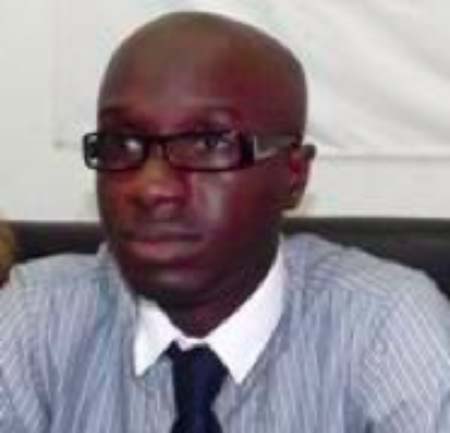 Side By Side Organisation The Gambia (SBSO) will on Saturday, March 21st celebrate its 10th Anniversary under the theme "A decade of Volunteerism in The Gambia".
The celebration, expected to draw hundreds of participants from the organisation's membership, sister voluntary groups and partners, prominent youth activists and other important stakeholders in youth empowerment, will take the form of a procession from Serrekunda ("Bamboo") to the Kanifing Municipal Council (KMC) grounds where speakers will deliberate on important issues relating to the significance of volunteerism to sustainable development.
The Organisation is a registered, charitable, non-political and non-profit making national youth group, formed on 4th March 2005 in Bakau Newtown. It was established by a group of visionary youths in The Gambia, whose objectives among other things, have been to contributing to the advancement of the human race.
It is currently operating in four administrative regions in the country and has since been engaging in community services and empowerment of people, especially through education. The Organisation's new strategic direction since 2010 – when it was restructured through a strategic plan – has been integrating development programmes that suit the needs of children, youth, girls and women.
The mission of the Organisation is to strive and ensure unlimited access to sexual and reproductive health information, promote the sustainable use of environmental resources and address the empowerment of children and the youth through awareness creation.
Since inception, it has collaborated with its international partners such as Service For Peace to send close to 600 underprivileged Gambians to access basic education at secondary level in The Gambia.
One of the prominent activities in the calendar of SBSO's programmes is the annual International Summer of Volunteer Services, which has been running for a decade. It brings volunteers from the United States of America and The Gambia to render community services to Gambian communities. Other programmes that feature during this period include Inter-faith Dialogue and Global Volunteerism Forum. These sorts of initiatives help the different mosaic of cultures to integrate, thus creating the room for greater global partnership in development.
The Organisation seizes this opportunity to commend its board, esteemed members, the Ministry of Youth and Sports through the National Youth Council, as well as partners – within and outside – for the sea of support and collaboration during these past years. The Organisation further uses the opportunity to renew its inexhaustible commitment to empowering people through volunteerism and community service.
The Organisation will appreciate if this can be published in your next publication and subsequently provide media coverage on Saturday, 9am sharp.
Read Other Articles In Article (Archive)