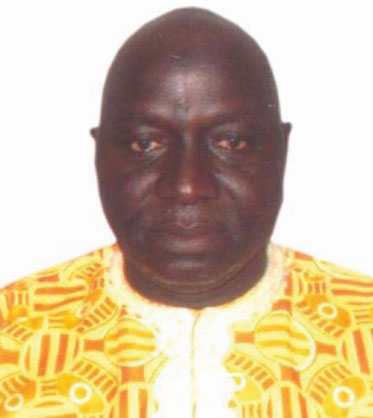 The National Organising Secretary of the opposition United Democratic Party (UDP), Shyngle Nyassi, has reacted to comments by his former colleague Lamin Waa Juwara, that he was not surprised that the opposition has failed in their talks to form a united front ahead of next month's polls.
Juwara, Governor of the Lower River Region, and a one-time strong opposition leader, told this paper in an exclusive interview this week that the failure in talks by leaders of seven opposition parties to come together, ahead of the presidential election next month, did not come to him as a surprise.
According to Juwara, the failure is a repeat of what happened in 2005, when the NADD alliance disintegrated.
"If they could walk out of the NADD alliance after all that we struggled for, they will obviously do the same with their so-called talks, and that is why I am saying that it has not come as a surprise to me," he told this paper.
Reacting to his comments, UDP's Shyngle Nyassi described Waa Juwara's comments as baseless and unfounded, noting that he (Nyassi) was also not surprised that Waa Juwara was the first person to show his happiness about the failure of the opposition camp.
According to him, Waa was one of the opposition leaders in this country who are opportunists, that he is someone who has been condemning the ruling APRC since its inception, only to turn round and join them for his own selfish interest.
"Waa Juwara should keep quiet. We know a lot about him when he was with us in the UDP, and all that he has been saying against the APRC regime he is subscribing to today is all in record. We have all the cassettes with us," Nyassi said, adding that failure to do so will lead him to expose Waa Juwara.
"I am also not surprised at all that Waa is doing everything possible to please the incumbent about the opposition's failures. In fact, that is not even a failure, because he will be surprised one day to see all the opposition parties coming together," Nyassi stated.
Nyassi also told this paper that Waa Juwara was one of the major factors that led to the disintegration of NADD.
"He was an immense contributor to the downfall of NADD, because he was promised that if he succeeded, he would be put in the government's payroll," he said, adding: "That is what Juwara is enjoying today."
In Nyassi view, all that Juwara is saying is geared towards pleasing the incumbent, and he went on to urge Juwara to be careful as, according to him, Juwara is dealing with Gambians who know him very well.
Concluding, Nyassi noted that come 24th November, Juwara will be surprised as Gambians have been yearning for a change, and will effect a change of the system, come the presidential election next month.
"With or without the alliance, Gambians want a change and will make a change of the system," he declared.
Read Other Articles In Article (Archive)