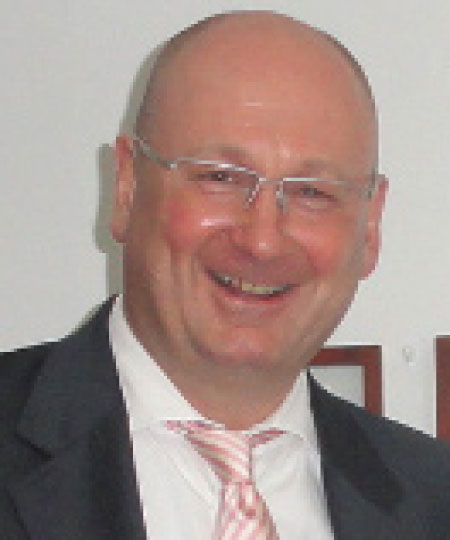 Marc Wozniak, General Manager of Sheraton Resort & SPA, The Gambia, on Tuesday spoke to The Point ahead of the hotel's annual road awareness campaign slated for 9 June 2012.
Road to Awareness Campaign is an annual fundraising initiative undertaken by Starwood in support of Unicef projects all over the world.
This year's road to awareness campaign aims to raise at least $300,000 to support Unicef in the construction of pre-schools and help 50,000 children under six to get ready for primary education in Ethiopia.
Sheraton, which is part of the nine branches owned by Starwood, are set to do their fundraiser event in the form of Bicycle Challenge from GALP Energia Station on Kairaba Avenue (Traffic Light) on a rigorous course leading to Sheraton Gambia.
Speaking in an interview, Mr Wozniak said what they want to do this weekend is basically a charity cause.
He indicated that at the end of the event, the money raised will be donated to Unicef, who will use the funds to sponsor worldwide vaccination of children, school programmes and children education.
He revealed that the road to awareness is an annual campaign of meeting all hotels worldwide, especially to go on the street to create awareness and try to get other corporations to donate money as charity to Unicef.
He said every single hotel worldwide will create a special day for the children cause for which Sheraton Gambia uses road to awareness campaign using cycles.
Mr Wozniak added that they will engage bicycle winners from Kairaba Avenue to Sheraton Hotel for the people to know that something is going on.
"We hope to collect some money to support their programme for this year," he said, adding that the programme for this year is to support the education of children in Ethiopia.
Talking about when this initiative commenced,  Mr Wozniak said  Starwood has been doing this since 1995 and today Starward donates US$25m to UNICEF to support programmes all over Africa, especially supporting vaccination programmes that contribute to reducing child mortality, child disease, loss of homes and families  as well as supporting schooling and community programmes for children.
"The good thing is that the entire hotels are going to the street, giving chances to hotel staffs to go beyond their duties in supporting each other to achieving the desired result."
According to him, the programme has helped millions of kids and has improved the lives of many children and village communities.
This has changed the sadness of most children into a smile, he said. "There is no better award than seeing a small child smile and being satisfied," he indicated.
The Sheraton GM revealed that this year they are looking for a minimum of sixty cyclists to get more people to join them on the day.
He said: "It is not a competition; it is a charity, therefore your bicycle ride is to raise awareness."
They have received support from several corporate centres in The Gambia, he said, adding that refreshments will be available to all participants at the finishing line.
Read Other Articles In Article (Archive)