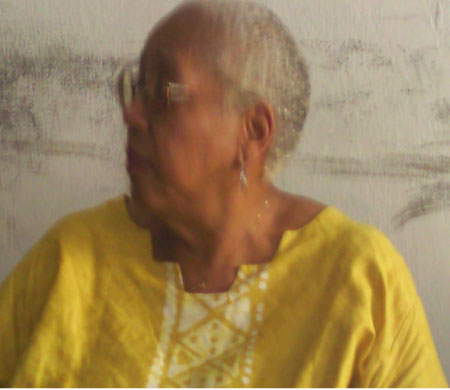 Regina Cecilia Brown, a volunteer for CADRE and affiliate of a Senegalese NGO known as RESEAU SEDDOO NDAM, on Tuesday had an audience with officials of Sarahulleh Youth Development Organization (SYDO) to build a partnership.
Ms Brown was invited by SYDO to initiate and pave areas of common interest for socio-economic advancement, especially entrepreneurship skills among young people as well as to improve the level of literacy and the knowledge of civic education and awareness.
Ms Brown was one-time deputy assistance secretary of the for Africa Affairs at the US State Department where she served as the senior policy manager responsible for economic and business activities in Africa.
Speaking at the meeting held at SYDO office on Kairaba Avenue, Alagie BK Sillah, programs coordinator of SYDO, said their organization did invite Ms Brown to The Gambia to see areas of interest they can concentrate and work on for sustainable socio-economic development.
"Sarahulleh Youth Development Organization is a group of patriotic Sarahulleh youths who have come together to preserve and revitalize their language and culture," he said.
The association also aims at mobilizing all Sarahullehs within and outside the country to contribute their quota to meaningful development programmes in The Gambia to realize Vision 2020.
Sillah said that looking at the sector of education, they have realised the ratio of enrolment is dropping within the Sarahulleh community while the ratio of dropouts is increasing.
"This situation will not contribute to the achievement of education for all (EFA) goals," he said.
Speaking to the gathering, Ms Brown noted that she was a volunteer in French country for the last seven years and the last time she visited The Gambia was 15 years ago.
She said she had seen and realised that some positive changes have occured over the years in the country. According to her, SEDDOO NDAM was established in 2007 in Senegal to target women in rural areas, develop the skills of young people and removing young people from the street to increase their prospects of development.
"Vocational training is the best way to improve livelihood skills training," said Ms Brown. She noted that they have created a centre for development and resources in Senegal.
She also indicated that they are also targeting dropouts and people that did not go to school.
"We are going to teach auto-mechanic where we wanted women as well as food processing, building skills, dress-making, IT training and micro entrepreneurship in rural areas," she said. 
The idea is to create jobs and teaching skills to reduce poverty through working with community-based organizations, she reiterated. 
Read Other Articles In Article (Archive)