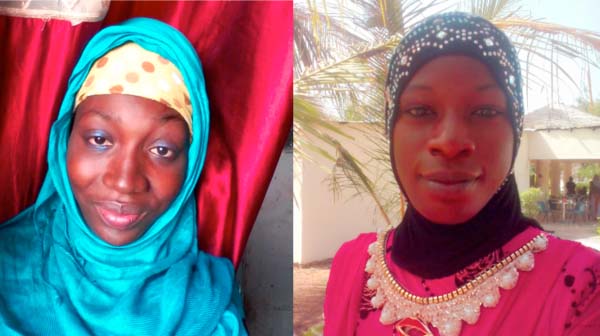 We are indeed in the 21st century, where responsibilities are shared by men and women equally across every sector in the world; the media is one such sector that is not left out.
We have female editors-in-chief, managers as well as presenters who are the brains behind the hottest and most effective community radio FM stations across the country.
Do you think radio stations are effective because of the men? Well, it may interest you to know that the most difficult parts are spearheaded by women as well.
At Juffureh village, where Media Agenda is training 50 radio journalists, I came across a number of young ladies below the age of 25 years who are the movers and shakers of these radio stations.
One thing they share in common is the passion for the job, which makes them continue doing it for their community.
Tunko Sillah from Kaira FM said their slogan is: "The radio that makes peace and talks peace, for we are peace."
She is the head of marketing, and the women's talk show presenter at Kaira FM in Kuloro village.
The Media Agenda training course is very interesting and very important to her personally, because this was her first time attending such training activity, and she has learned a lot from it, she said in an interview.
Kaira FM is the youngest community radio as it has been on air for only five months, and she is doing programmes that will take the radio station to another level.
She had not encountered any problems so far, and she is allowed to conduct her shows the way it should be done.
"I never knew that there are types of presenting and skills of presenting before this training, but now that I'm attending this training I came to know more about these things, and it has empowered me more in terms of giving the right programmes to my community," she said.
Maimuna Bandeh, the manager of Bansang Community Radio, said the training course was key and timely, as some of the staff of the community radio station are in dire need of training.
"As a manager, I was not aware of how to do effective interviews and programming, which I learnt during the training, and also the fact that when you are in a studio, you don't have to receive calls, and that a radio presenter needs to be simple, have patience and never look low upon people.
"My journey to the manager's position began when I did a course in law at GTTI, a certificate and diploma in budgeting and supply management.
"From there, I went to GRA where I was issuing TIN numbers. Then I realized that I was an arts student, so I should not waste my time in another field since journalism is my passion, and is what I wanted to do. So I decided to go to Bansang Community Radio to serve my community," she added.
"I started as an announcer all the way to being a manager. Due to my commitment to the job and what I can offer, this was what led me to this position.I have been serving as a manager for three years now."
On work and family, Maimuna said family makes her work easy and interesting, because her husband loves what she is doing.
She said journalism is her career, and even though she is young and married, it was not an obstacle to her job.
She added that at times she may feel lazy, and her husband would be there to encourage her to go to work, which makes everything easy, adding that one has to love the job he or she does and have passion for it.
Rohiatou Hydara of Unique FM, an intern, said "this is passion" and she loves journalism, adding that art is not just like when you draw, paint and design.
To her, art is where you have an idea and share it with the public. It was an idea in her that she felt like sharing with the people, by joining the media.
The training course was educative, she went on, because she had never done any journalism course. So as a beginner, this would help her a lot in terms of coming up with her own programmes after her internship at the radio station.
On whether radio journalism is a promising field for young girls and women, she said "of course it has a future, because Gambia as a nation is so much into empowering women", and as an individual any sector "you find yourself in, if you concentrate, you will get to wherever you are aiming at.
"There may be obstacles, but as a lady if you are that weak person you may be affected by some of these obstacles; but if you are strong, work hard on whatever you are doing, you will surely get what you want," she continued.
On the issue of harassment faced by some of the female journalists in their various media houses, she said "in everything one does in life, one has to have principles, know yourself, what you want and how to get there."
She said how you perceive yourself is how people see you, and that "if you present yourself as a cheap person, that is how people will treat you, and harass you."
If the female journalists have a mission, they should concentrate on that mission with seriousness and hard work, she added.
She-she-she: Who said it is only a man that can be an editor-in-chief, manager, and gatekeepers in our media houses?
At the training room in Juffureh, the participation of women is far higher than that of men, because even when it comes to marketing the women are in charge of the sustainability of the radio stations.
One of our lead trainers, Haddy Badjie, is editor-in-chief at GRTS Radio. Sainabou Kujabi was the sports editor of The Point newspaper, Sarata Jabbi was the She-She-she columnist, and a lot of women are behind media outlets in the country.
Read Other Articles In Article (Archive)