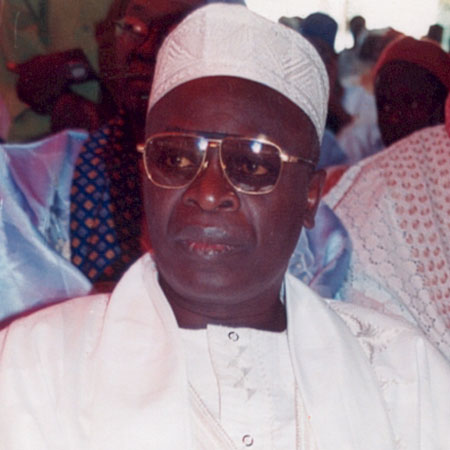 The Banjul Muslim Elders of the Independence Drive Mosque led by Imam Alhagie Makumba Jaye under the distinguished patronage President Jammeh recently held its 154th Gamo.
The guest speaker at the occasion was Alhagi Abdul Aziz Sy junior the spokesperson of the Tyanniya Serigne Mansour Sy and Family of Alhagi Malick Sy of Tiwaoune.
Bishop Solomon Tilewa Johnson and father Edu Gomez represented the Christian community at the gathering.
The topic of discussion was how peace could be shared amongst us in this world as the prophet Muhammed (SAW) was given peace to spread it to his people. Islam is a religion of peace and not terrorism as others falsely associate it with. It calls on other religions to live in peace and understanding. " If there is peace, Islam wants us to be in good terms with the other religions if, they are not out to destroy us. (Stated in Suratul Muntahana (60th sura) Verse 8-9".
Meanwhile among the discussions at the Gamo was the respect Islam has on Christianity, the naming of Sura Mariam and his family in the Holy Quran and prophet Essa (Jesus) is mentioned also in the Quran several times.
Speaking earlier, Imam Tafsir Gaye, special speaker and co-ordinator of the occasion, used the opportunity to congratulate President Jammeh on the occasion of his 43rd birthday. He prayed for his good health and long life.
Organisers of the event thanked the president for his moral and financial support including a bull and money.
The Muslims and Christians in Banjul are blood-related thanks to the government for giving all religions freedom to practice. This was manifested by the attendance of the representative of Bishop Ellison in the person of father Edu Gomez and Bishop Solomon Johnson.
Imam Gaye reiterated the need for the momentum to be maintained. It was the first time that the occasion was graced by several distinguished personalities making it special.
Read Other Articles In Article (Archive)