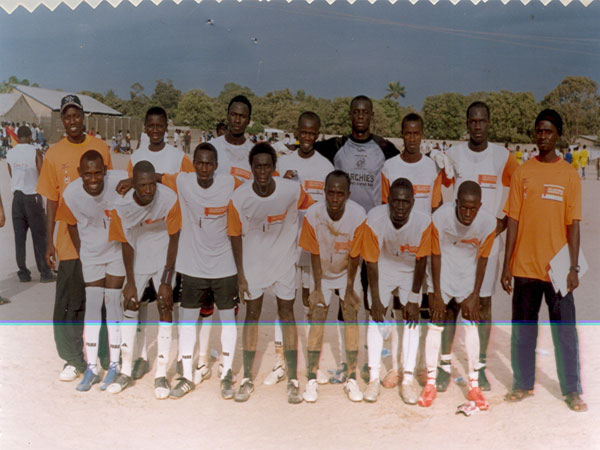 Mawdo Sallah, Chairman of the Serrekunda Central Sports Development Organisation, has stated that the Noraan/Nawettan tournament currently underway at the Central Park, known as Mboyo field, is organised by his committee in order to gain recognition from the Regional Sports Committee within KMC.
He said it is not cost effect for players and their fans with Bakoteh, Sukuta Nema, Bundung and London Corner to travel all the way to Serrekunda West and East mini stadia to play Nawettan seasons.
"This is why we decided to organise this year's Nawettan season in a special way to bring the youth of these areas together as the Mboyo field is the nerve centre for these settlements," he stressed.
Mr. Sallah revealed this to Pointsports over the weekend as part of the commencement of their second ever 2008 Noraan/Nawettan which kicked off at the Mboyo field.
According to Mawdo Sallah, 16 teams are currently taking part in the tournament with four more expected to make it a total of 20.
He stated that attractive prizes will be awarded to winners and called on team managers and their footballers within the settlements to register early with committee for the Nawettan proper.
Read Other Articles In Article (Archive)