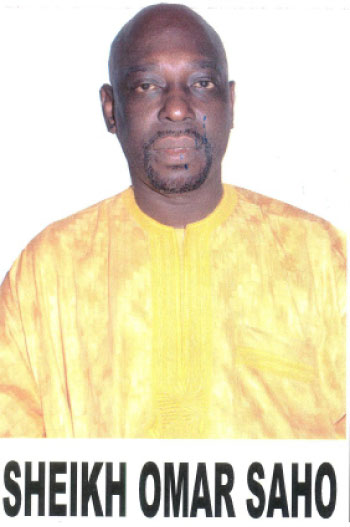 The Independent candidate for Serekunda Central constituency in the coming National Assembly election, Sheik Omar Saho, has outlined some of his priorities, if elected into office.
According to him, he would create self-help projects for women and youths in the constituency.
"I want to contest the Serekunda Central seat to bring sustainable development to the people, and I would remain in touch with the people of the area, learn from them and remain part of the community," Saho said.
He blamed the incumbent National Assembly Member for Serekunda Central for not bringing any development to the area.
"I cannot remember any development project undertaken by him for Sere-Kunda Central during his term as NAM," he said.
"You see, development cannot come like that; you search for it; you look for it, and know what your electorate want," he added.
Saho said the most important thing as a NAM is to be in touch with the people in your constituency.
As a NAM, one cannot give out money to all your electorate, but it is good to join them whenever they need you.
According to Saho, youth empowerment would also top his agenda, when elected into office, come March 29.
He finally called on the electorate of Serekunda Central to come out in their large numbers to vote for him.
Read Other Articles In Article (Archive)