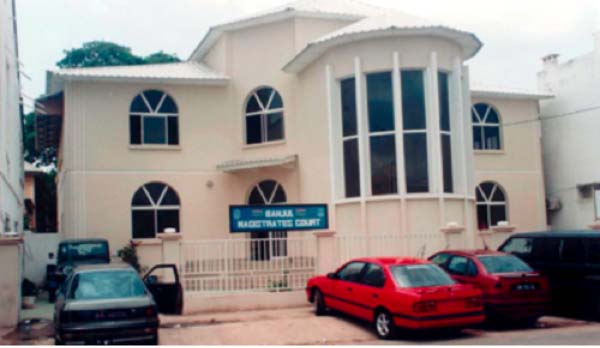 A senior official at the Ministry of Health, Annie R.M. Carrol, was yesterday arraigned before Magistrate Abdoulie Fatty of the Banjul Magistrates' Court, charged with spying among other charges.
According to the bill of indictment in count one, Annie Carrol, on 10 May 2014, sent by email her trek report on the visitation of health facilities in the Upper River, Central River, and Lower River regions to the health minister, Omar Sey and others but that same report was subsequently published in the Freedom Online Newspaper, "an enemy of the state".
Count two, three and four has similar charges and Ms Carrol denied all of them.
The first prosecution witness (PW1), Phoday Bojang, who identified himself at court as an NIA official, said in September 2015, he was instructed by his boss to obtain the cautionary statement from the accused person.
He then collected the form and read the cautionary wording to the accused and she decided to record her own statement in the presence of an independent witness.
She read over, confirmed and signed, and the independent witness also signed the statement, he said.
On 17 September 2015, the NIA official said he was also instructed by his boss to draft three voluntary statements in which he charged the accused in the presence of the independent witness and she denied the charge against her.She said he accused person signed on the charge sheet in the presence of the independent witness.
Read Other Articles In Article (Archive)