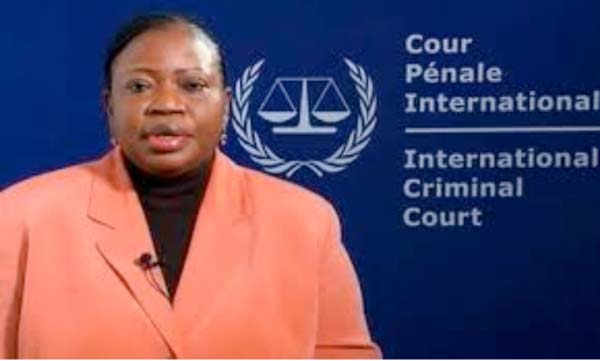 The Prosecutor of the International Criminal Court (ICC), Fatou Bensouda, on Wednesday called for Guinean political stakeholders to show "calm and restraint" following reports of "rising tensions" in the aftermath of Sunday's presidential election whose results are yet to be published.
"My office is closely monitoring the developments in Guinea, particularly with the risk of violence as the outcome of the presidential poll is to be published," Ms Bensouda said.
"The presidential elections were on the whole peaceful in Guinea.However, reports of rising tension have been issued," the ICC Prosecutor noted, adding: "I wish to reiterate my call for calm and restraint on the part of all political actors and their supporters."
"I am drawing the attention that any person guilty of acts likely to lead to violence are paving the way for heinous crimes. Also authors of any such crimes within the ICC's jurisdiction will be prosecuted either in Guinea or the Court in The Hague" Bensouda warned.
Meanwhile, the Guinean Justice Minister, Cheikh Sako has for his part threatened those responsible for any call for violence or public disorder with sanctions against the backdrop of the tension accompanying the aftermath of the presidential poll held on Sunday.
He recalled that any breach to public security is punishable under the provisions of Articles 86, 93, 94, 110 of the country's criminal code.
The minister insisted that the law shall apply to everyone, whatever their social status or political affiliation when they are found guilty of incitement to violence or trouble.
He urged for "the patriotic spirit and sense of responsibility of everyone to ensure that peace is kept in our country."
The minister furthermore called for political leaders to resort to "the legal channels provided by the Constitutional Court" to challenge the 11 October elections.
A total of seven opposition parties which took part in the poll have already declared their intent to challenge the outcome of the elections, which, according to many people, may spark violence.Source:APA
Read Other Articles In Article (Archive)