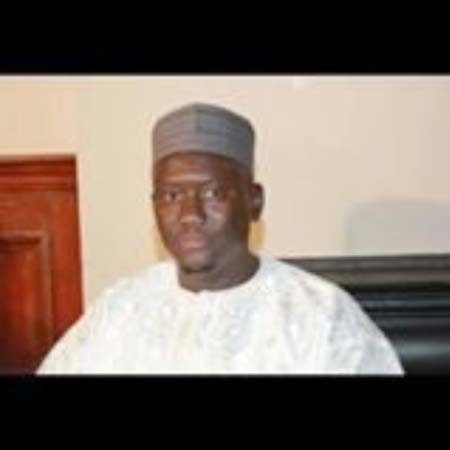 SeneGambian Muslims across Europe are getting ready for the forthcoming Ramadan as religious leaders organise meetings and conferences to highlight the great significance and value of fasting the holy month.

One of such gatherings was at Ijaba Mosque and Cultural Centre, Earlham Grove, London where three respected Gambian Imams, led by the incumbent Imam Mohammed Sarr, recently held a conference to remind the people about the importance of Ramadan and how best to prepare for it.
Speaking on the occasion, Imam Sarr stressed the ultimate purpose of not only fasting in the Ramadan but also strongly emphasised some of the vital pillars in Islam that everyone should adhere to.
The Imam emphasized that people must gain understanding of the religion and teachings of Islam as well as the rules of fasting, adding that people should frequently engage in spiritual reflection in order to be closer to Allah.
Imam Mohamed Gassama also highlighted the vital need of not only studying the Quran but also encouraged people to recite the holy book for better understanding of its importance.
Imam Gassama stressed that people should find more time to read the Quran efficiently, and constantly seek knowledge as a way of preparing themselves for the hereafter.
Imam Gassama further noted that people should gain knowledge with good intention and also should be determined and resolved. He gave an example of an 84-year-old who decided that she would learn the Quran, saying that should be an encouragement for everyone.
He called for forgiveness stressing that people must not bear anger or bitterness towards one another.
Imam Mohamed Jaiteh, for his part, reminded the gathering on the most important points discussed by the other speakers, while emphasing that people should respect the five daily prayers and be reciting the Quran frequently during Ramadan.
The Ijaba Mosque and Cultural Centre has energetic and dedicated committee members including Momodou Camara, Yasai Gaye, Gabou Njie and Bala Bamba whose immense contribution is widely recognised.
It is also important to note that the Mosque is engage in several social and cultural activities and also offers advice on various matters.
Alieu Jagne of Aldersbrook Road, Wanstead, currently deals with funerals. His Organisation, The Compassionate Funerals, is widely praised for its active role in getting in touch with families of deceased person or persons who are interested in arranging funerals and possibly repatriating their loved ones back home to The Gambia.
Read Other Articles In Article (Archive)