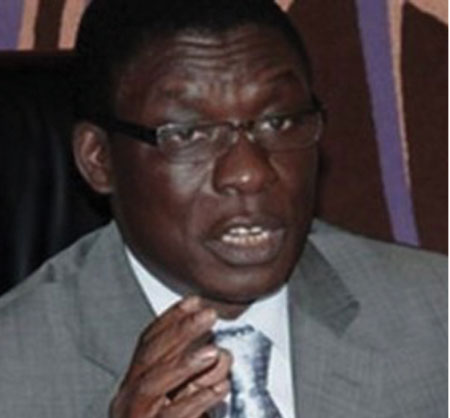 Senegalese President Macky Sall has fired the interior and foreign ministers in his first cabinet reshuffle since taking office six months ago, the government announced on state television late on Monday.
Interior Minister Mbaye Ndiaye had come under heavy criticism for his handling of a riot by supporters of a jailed religious leader who smashed car windows, set fire to buses, and ransacked shops in the capital Dakar last week.
He was replaced by retired general Pathe Seck.
Sall also removed Alioune Badara Cisse as minister of foreign affairs, replacing him with Mankeur Ndiaye, a career diplomat who was Senegal's ambassador to Paris.
"We felt it was necessary to try something different with those two departments," Prime Minister Abdoul Mbaye said on state-owned RTS television.
Among other changes to the cabinet, which grew from 25 to 30 ministers, was the addition of Abdoul Latif Coulibaly, a well-known investigative journalist, who was named minister for good governance and the new government spokesman.
Sall, 50, defeated long-serving leader Abdoulaye Wade, whom he served under as prime minister, in a March 2012 poll promising to tackle corruption and push through economic reforms to boost employment and cut the cost of living for the poor.
His Benno Bokk Yakaar political coalition won a landslide victory in parliamentary polls in July, taking 119 of a total of 150 seats.
Read Other Articles In Article (Archive)