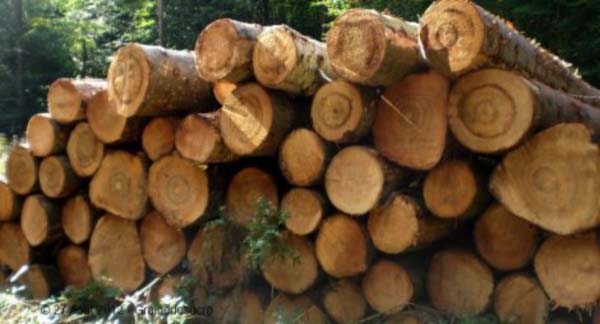 The Senegalese forestry authorities in Kolda in southern Senegal have seized more than 600 tree trunks harvested in the region and being taken across the border to neighbouring countries, including The Gambia.
The seizure was carried out during a major operation conducted by agents of the Water and Forestry Authority from 29 April to 1 May, 2015 in the areas of Sinthiang Koundara and Manda, in the department of Velingara on the border area near the village of Medina Yero Fula.
On Tuesday, the regional forestry inspector, Colonel Ali Seck, organized a visit with the press to see the extent of the damage being inflicted on the eco-system of the area by people who indiscriminately cut down the trees.
Speaking to journalists, Colonel Seck said the region of Kolda, with one of the last forest reserves in Senegal, is threatened in recent years by the fraudulent and anarchic exploitation of natural resources, especially with thousands of tree being indiscriminately cut by those whose sole objective is to make money and with little regard to the eco-system.
He alleged that there are some Chinese businessmen in neighbouring countries who pay huge amounts of money for the wood and other forestry products, and that is what encourages those people to carry on with their illegal activities.
Colonel Seck referred, in particular, to the statement made recently by President Macky Sall during the Forestry Day celebrations held in Kolda, when he called for mobilisation against those involved in destruction of the forest, urging the different stakeholders including farmers and the general public to conserve the natural resources and fight against poachers.
Read Other Articles In Article (Archive)