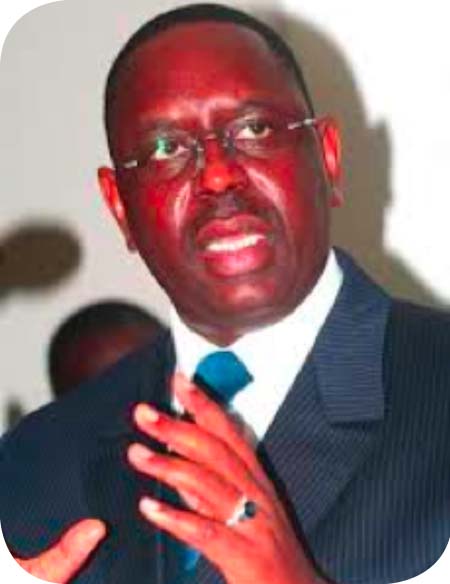 At least hundreds of Senegalese voters were prevented from casting their ballots in parliamentary elections on Sunday because of delays in issuing identity cards, voters and officials said.

In an embarrassing turn for one of West Africa's most stable democracies, voters were left off voting lists at polling stations or told they did not have the right documents to vote.
Opposition leaders have criticized President Macky Sall for trying to stamp out political opposition in a contentious campaign.
Political demonstrations in Dakar are routinely halted by a heavy police presence and the liberal use of tear gas. And Khalifa Sall, the popular mayor of the capital, Dakar, and one of Sall's main competitors, was jailed in March for embezzling public funds, charges that Sall says are politically motivated.
The central problem in Sunday's vote was the delay in issuing biometric identity cards. Interior Minister Abdulaye Daoudada Diallo said early last week that 30 percent of the cards had still had not been distributed.
That caused an outcry from opposition politicians and voters who had spent weeks trying to obtain the new cards so they could vote. Sall asked the constitutional council to let voters use their card registration receipts and passports.
But voters at a polling station in the Point E area of Dakar found that those documents were not enough.
"I was registered in the list to vote, but I don't have my up-to-date voting card, so I can't exercise my right to vote," said Imam Diallo, a 20-year-old footballer who had his I.D. card registration receipt.
About 10 others said they were unable to vote for the same reason. Local radio stations said that thousands of Senegalese were turned away.
"What happened is a shame for a country like Senegal that has been voting since 1848," said Abdoulaye Wade, the 91-year-old former President and opposition candidate, who had returned from France to take part in the elections.
Serigne Babacar Kane, Dakar's top administrative prefect, told Reuters that voters needed to get their registration receipts verified and stamped by local officials beforehand, though many said they were unaware of this. He was unable to say how many people could not vote.
President Sall, who has prided himself on advancing transparency and stable, progressive democracy in Senegal since his election victory in 2012, welcomed the "smooth running" of the elections, he said, after casting his vote on Sunday.
"I hope that people will vote calmly and return home calmly," he said.
Source: Reuters (Dakar)
Read Other Articles In Article (Archive)