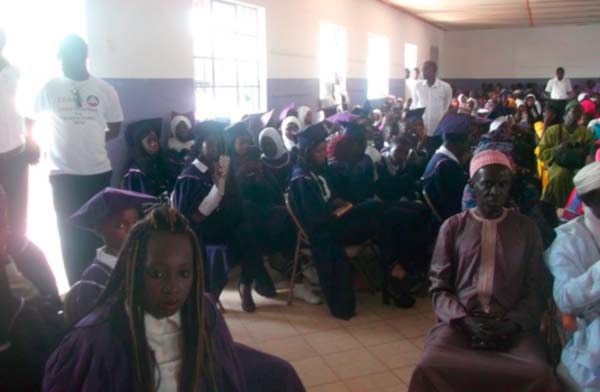 Seino Upper Basic School on Saturday 16 July 2016 held its 6th annual speech and price giving ceremony at the school grounds situated at Kololi.

Seino, known for its hard work and excellent performance in the West African Examination Council (WAEC), schooled and trained 58 graduands, who were certificated on 16 July.
The school is also known for producing good students with impressive results in the WAEC examination every year, which makes its students "exceptional".
Speaking at the ceremony, the guest speaker on the occasion, Mrs Claudina Cole, an education director, spoke on discipline in school, saying it is essential in everyday learning.
She very well highlighted the importance of discipline, saying it is the quality of being able to bear very hard work and obeying a particular rule or standard.
Mrs Cole pointed out that discipline should be a natural thing whether there is something to control a people or not. "Discipline should be natural," she added.
She urged parents not to leave every aspect of the training of their children in the hands of teachers. Parents should also play their part in disciplining their children, she added.
Mrs Cole concluded by congratulating the outgoing grade 9 students and advised them to take their education seriously, to be successful leaders tomorrow.
In his remarks, Mr Badara Joof, chairperson of the Parent Teachers Association (PTA), said Seino is a school which makes sure children are well behaved.
"The school moulds the lives of children. I therefore thank the school administration for that," he said.
For her part, Ida Bah, the head girl of the school, who gave the vote of thanks, praised the teachers for shaping their lives, and prayed for good health and long life for them.
She urged his fellow students to be disciplined, saying: "As outgoing students, we will miss a school that has given us so much."
Read Other Articles In Article (Archive)