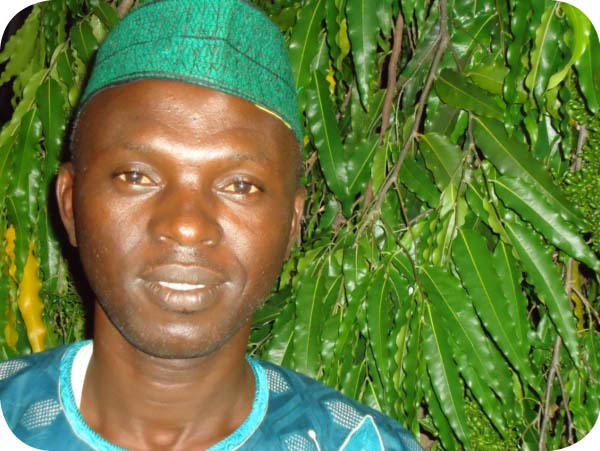 Representatives ofSeed farmer cooperative societies from Upper River Region, Central River Region north and Central River Region south on 14 December wrapped up a two-day capacity enhancement on leadership skills and qualities at a convergence held at Forestry Bantaba in Janjanbureh Town, Central River Region south.
According to the organizers, the training was conducted to equip seed cooperative farmers with the skills to produce quality and quantitative certified seeds for Gambian farmers, thus cutting down expenses incurred by government in importing seeds for farmers.
Alh. Malang Saibo Camara, deputy governor of Central River Region, said to be a good farmer one must have good seeds to start with. "Successful and high crop productivity began with good and certified seeds," he added.
The government under the leadership of President Jammeh "attaches great importance" to agriculture, he said, adding that his government had established a National Seed Council responsible for all seeds-related issues in the country including seed certifications.
He commended National Farmers Platform for the laudable initiative, which would go a long way in strengthening the capacities of local famers and complement the efforts of the government at improving crop productivity to achieve food self-sufficiency.
For his part, Alhagie Bassi Mboge, president of National Farmers Platform, said the convergence was held to build the capacities of seed cooperative societies on best practices in seeds production and leadership skills.
He said the support came from Burkina Faso and coordinated by a Senegalese NGO for the seven countries including The Gambia.
In The Gambia, the National Farmers Platform is implementing the project through its chapters across the regions.
"We have established seven Seed Cooperatives of which four are rice cooperatives in CRR north and south and one in URR," he said.
For cowpeas, there are two seed cooperatives in CRR south, one in WCR and one in LRR with a membership of 30 farmers.
Mr Mboge further said as a pilot project there are series of activities to be implemented, which include seed policy and policy framework to enhance the capacity of local farmers in The Gambia.
Abba Sankareh, director of agric-business unit, said one of the roles of his unit is to transform farmer groups into viable cooperative societies to enhance and promote the welfare of Gambian farmers.
According to him, cooperatives used to be very viable and committed to the advancement of farmers. This initiative has come to revive and strengthen the capacity of cooperative societies to better improve crop productivity to alleviate poverty and enhance food security.
"I think it is high time that farmer groups mobilised into cooperative societies to be better supported, managed and monitored," he said.
"The Gambia is in the right direction, especially with the establishment of National Seed Council responsible for seed certification in the country.
The training, he noted, focused on the seven principles and values of cooperative societies, which are "the bedrocks for sound and viable cooperative societies".
Ousman Colley, regional agricultural coordinator for CRR south, said seed cooperative societies are expected to produce quality and quantitative certified seeds for Gambians, to cut down the millions of dalasis spent to import seeds for Gambian farmers annually by the Gambia government.
"The land is available and I believe these seed cooperative societies can make it with the support of this project," Mr Colley noted, saying that for the seed certification, there should be first a foundation of seeds which should be pure, viable and handled in thorough production parameters such as cleanliness.
He commended the farmers' platform for the initiative, saying he would continue to be in support of them.
Read Other Articles In Article (Archive)