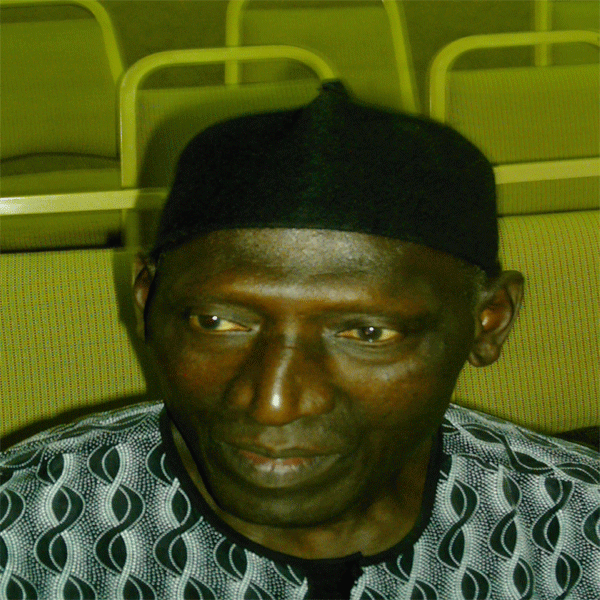 Hon. Sidia Jatta, National Assembly Member for Wuli west Constituency and one of the leading lights of the opposition National Alliance for Democracy and Development, has expressed strong opposition to the recently amended National Security Agency bill establishing four new security agencies in addition to the National Intelligence Agency.
The new security agency bill, which among others aims to strengthen national security against military and other related threats, was passed by the National Assembly on Monday.
In his contribution to the motion for the amendment of the bill, Hon. Sidia Jatta conceded that The Gambia might be under threat of some kind, the real threat facing the country is poverty of the people.
In Hon. Jatta's view, the money that should have gone into supplementing efforts into alleviating poverty in the country is going to be pumped into creating four new intelligence agencies in addition to the National Intelligence Agency.
"This is what I call bureacratisation coming down to totalitarisation of our country. A small country like The Gambia, little tiny Gambia, five intelligence agencies in addition to the CID. What is going to happen to the CID? Is the CID going to be integrated into what we called the Criminal Intelligence Agency or what?," he enquired.
According to the Wuli West parliamentarian, the move is in fact going to increase the threat to the sovereignty of this country because, as he put it, money that should have been used to alleviate poverty, to help develop this country, is going to be invested into bureaucratising intelligence education in this country.
"Such a situation does not help the growth of democracy and freedom in this country. We have fought to become free from colonialism because we want to be ourselves, have a voice and be individuals with dignity to contribute meaningfully towards the development of our country but this cannot be done in fear," Hon. Jatta noted.
For the Wuli West parliamentarian, The Gambia could become a model in spite of everything but only if such is done away with. "Where ever you turn your back in this country there is somebody watching at you, which is not helpful".
He went further to express concern about the disappearance of individuals despite the numerous security agencies in the country. "Individuals disappear and nobody knows their whereabouts. People are killed, nobody knows who the killers are and yet we have intelligence agencies or whatever you call it in this country."
Hon. Sidia Jatta went on to lament: "How many people were killed at gun point and up to date, we don't know who the culprits are? We have the NIA, the police, paramilitary among others but some four to five years now, individuals have disappeared, others killed and nothing has been said about it".
Read Other Articles In Article (Archive)