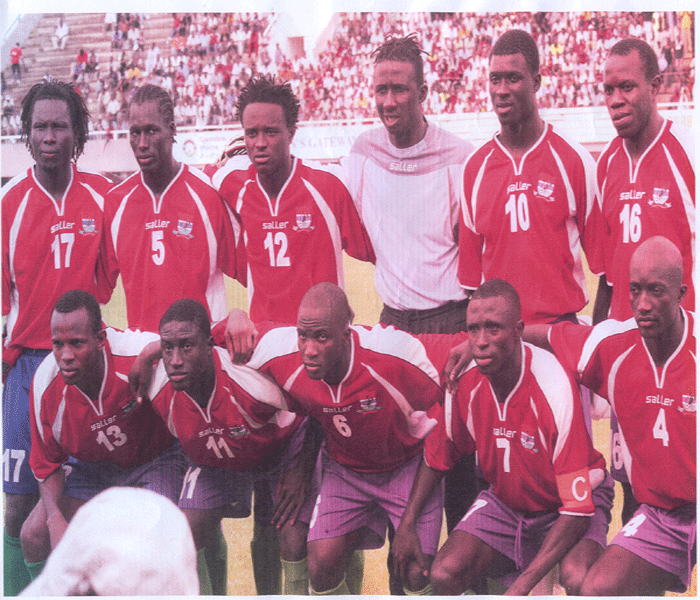 The Gambia's Scorpions dropped 76 points to land on 102 position on Fifa's latest team ranking.
Their current score 285 has placed them 9 places down, as compared to May 10th fillings. Despite a bad move in the globe, The Gambia is 24 in Africa, that's two places down to its previous record.
Ghana's Black Stars have moved up nine places to 23.
The Stars got as far as the quarter-finals at the tournament and only lost out on a semi-final berth on penalties to become Africa's second highest place team.
Egypt is still the top team on the continent, according to the ranking, and Ivory Coast are placed third.
Newly crowned World Champions Spain, are the top team in the world ranking.
Beaten finalists The Netherlands, moved up two places to number two, while former number one, Brazil dropped two places to third.
Nigeria's Super Eagles who had a woeful outing at the World Cup dropped nine places in the global standings to 30th, and are fourth on the African table.
South Africa are Africa's biggest climbers. They moved up 17 places and are 66th worldwide, and 12th in Africa.
Africa's top ten:
1. Egypt (9 worldwide), 2. Ghana (23 worldwide), 3. Ivory Coast (26 worldwide) 4. Nigeria (30 worldwide), 5. Algeria (33 worldwide), 6. Gabon (34 worldwide) 7. Cameroon (40 worldwide), 8. Burkina Faso (45 worldwide), 9. Mali (55 worldwide) 10. Benin (61 worldwide)
Read Other Articles In Article (Archive)