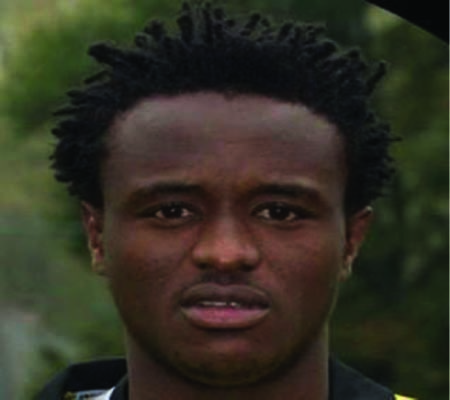 Mustapha Jarjue, who has been the team captain for the Scorpions for several matches, has not been recalled as The Gambia take on Ivory Coast in the World Cup Qualifiers on Saturday.
With Italian coach Mancini's revelation yesterday in Niamey that Abdou Jammeh and Momodou Ceesay will serve as captain and vice captain respectively for the side, Jarjue's captainship of the national team is further clouded.
Jarjue,  who captained the Scorpions against Morocco in Banjul in June last year, was  set to make amends in the 2014 World Cup qualifying campaign after what could be described as a poor performance  from him during the Scorpions 's 2-1 defeat to Algeria in the 2013 AFCON qualifiers in Banjul.
He also featured during Gambia's 2-1 defeat against Tanzania.
Jarjue, who is currently in his 5th season with Mons, played last weekend when his team was beaten 5-1 by Genk in the Belgian Pro League.
He has so far made thirty league appearances for Mons scoring nine goals.
He was quoted as saying he was disappointed with himself after last year game against Morocco.
"I was disappointed with my performance. Everybody failed during the last game. I was disappointed because I know what I can do. I love my country and if I was following what was said about me the last game I would not be here," he said, adding: "I want to make a difference by making things right."
During the 2008 World Cup qualifiers, Jarjue scored two goals for The Gambia against Scorpions 1-1 with Liberia and 1-0 win against Algeria in Banjul.
 Leuven's Ebrima I. Sawaneh, who is contending for the highest goal scorer in the Belgian Pro League with 17 goals, did not make the list.
Read Other Articles In Article (Archive)