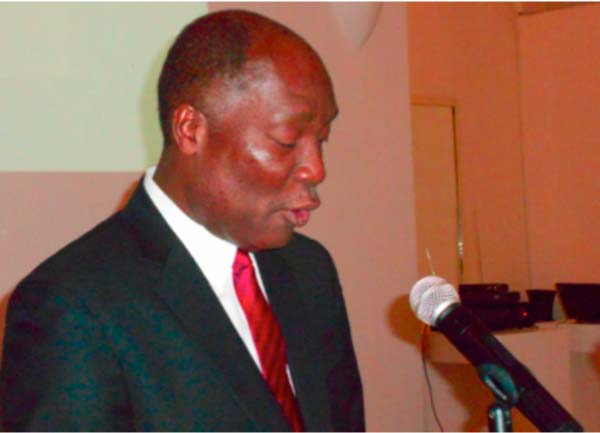 The Chief Executive Officer of Standard Chartered Bank (SCB), Albert Saltson, has revealed that the bank has pledged to have women occupy 30 per cent of the top four levels of senior roles by 2020.

He made this pledge while delivering a speech yesterday during the celebration of International Women's Day, organized by the bank and held at the Coco Ocean Hotel on the theme: "Be bold for change".
The CEO added that 47 per cent of the bank's employees across the global footprint are women.
However, he added, women occupied only 25 per cent of their top four levels of senior roles.
The bank has pledged to have women occupy 30 per cent of the top four levels of senior roles by 2020, he announced.
As the group works towards meeting these ambitious targets, he was proud to also announce that in The Gambia women make up 60 per cent of their country office's management team.
"We are also determined to involve men as key drivers of greater workplace equality. Our commitment to gender diversity is also demonstrated through our global community programme."
Mr Saltson said: "We celebrate the achievements of the women in our communities, local and global."
The CEO further stated that at Standard Chartered Bank, they view diversity and inclusion as a critical lever for business success in the long term.
It enables the team to unlock innovation and make better decisions and manage risk, he added.
"Our gender agenda aims to ensure women are given the same opportunities to excel and progress as men; that the gender balance is better represented, particularly at senior levels. We encourage initiatives such as flexible working so as to better support both our female and male colleagues."
The United States Ambassador to The Gambia, Patricia Alsup, expressed pleasure to be associated with such a group of committed professional women and men, as they jointly celebrate International Women's Day.
She said after 22 years of authoritarian rule characterized by disregard for basic human rights, Gambians can finally exhale and enjoy the freedom that are the mark of a truly democratic country with a government that is accountable to its people.
"This year, on International Women's Day celebration with the theme: "Be bold for change", the US Embassy Banjul stands shoulder-to-shoulder with the women of The Gambia. We must all be bold for change."
The United States is a strong champion for gender equality and the rights of women and girls around the world, she added.
"We support global progress towards gender equality through diplomatic engagement, foreign assistance programming, and partnership with civil societies and private sector actors across the globe."
Empowering women within their communities is a top priority at the US Embassy in Banjul, she further stated.
Read Other Articles In Article (Archive)