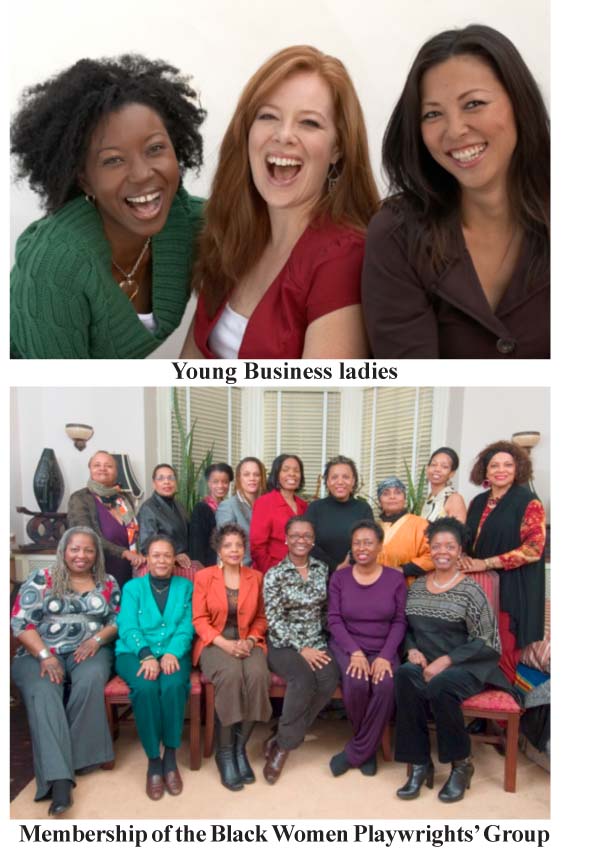 Women's Rights are Human Rights. Will women be bold for change?

March 8 every year is celebrated around the globe as International Women's Day, to celebrate the achievements of women and girls around the globe.
It is also a day when women and men use different platforms to talk about issues concerning women and ways of engaging the government and stakeholders, in influencing policies to protect and promote the rights and welfare of women and girls.
'Be bold for change', the campaign theme for this year's International Women's Day, is more than appropriate because it is telling women and girls out there to fasten their belts, and be bold enough to talk about issues affecting them to effect positive change.
It is also telling women to no longer wait for men in authority, particularly in government to offer them jobs, but instead they should be bold to apply for these positions, and when they are denied based on their gender, they should be bold enough to talk about it and share it with the world.
International Women's Day is celebrated every year in The Gambia, as it is celebrated around the globe by individuals and women's rights groups and activists, as well as the UN agencies present in the country. This year, however, it came at a time when the country is preparing for National Assembly Elections and, judging by the activities of the political parties, it looks like there are more male candidates out there than female candidates, and the reasons for that disparity may be best known to them.
Women are peaceful people and always advocate for peace, which is why God has given the woman the difficult task of putting a family together, which a man cannot do successfully without playing favoritism among his children.
But it is really sad to see that when it is time for elections, women are not given as much attention as their male counterparts; but when there is a political feud between parties, they will start painting women with their party colours and placed them at the center of the fight, as we are seeing today in Gambian politics.
Using our women, who are mostly our mothers, to fight political battles is becoming a reality in the Gambian political landscape, when the political feud itself was started by men who are usually the head of these political parties.
These are mostly grassroots women with no conventional educational background, and what they need is for the political parties to accommodate them in a right manner, as part of moving their political agenda forward with their participation in decision making positions.
Therefore, we are calling on our beautiful mothers belonging to different political parties to be bold for change, and speak against any political party leader who wants to use them to fight a political feud they started.
They want you in their political bureaus and rallies because you are great thinkers, innovators and powerful orators who had what it takes to win the hearts and minds of the electorates. Be bold for change and be the political game player and not them playing you as their political game.
There are many reasons why women of The Gambia failed to contest elections, including lack of financial assistance and other stereotypical attitudes and hate speech being thrown at them by the people they want to serve, just because they are women.
We called on the government to put a scheme in place that will sponsor female candidates for the upcoming National Assembly elections.
We called on the society and the Gambian people to start appreciating women in position, especially political positions with the same respect and loyalty accorded to men.
For women out there, who want to contest for the National Assembly elections, it is time for you to make your intentions known publicly, because no one gains anything by hiding.
We came from the society and we helped build it with every little resource that we had as women; so we should be bold enough to tackle the negative comments from those who know us, because it is not their fault; maybe they are just doing what they think is best, but at the end of the day the vote belongs to the electorates.
The electorates will listen to every negative comment and gossip about a female candidate, but at the end of the day, they are looking for competent people to lead them and, if you are one of them, you will definitely find your way to the National Assembly with ease.
Women candidates should know that the Women's Act and other laws are here to protect them and any candidate, be you male or female, who tries to use hate speech against you is committing a crime.
We want women to start reaping the fruits of their labour, because women are the pillars of every political party in the country; so they should be defined as partners and not the other way around.
We called upon other non-state actors to not just stop at convening symposiums, asking women to contest for National Assembly Elections, but they should go through the trouble of finding funds to support the campaign of these women, so that they can equally have a level playing ground as that of their male counterpart.
Be bold for change is not a campaign theme for only women, but men as well. Let our male counterparts see women candidates as competent and as good as their male counterparts, and to support them all the way so that attaining the: "women in the changing world of work: planet 50-50 by 2030" can be a reality for all to enjoy and live in peace.
Happy International Women's Day to all Gambian women and men who support our cause!
Read Other Articles In Article (Archive)