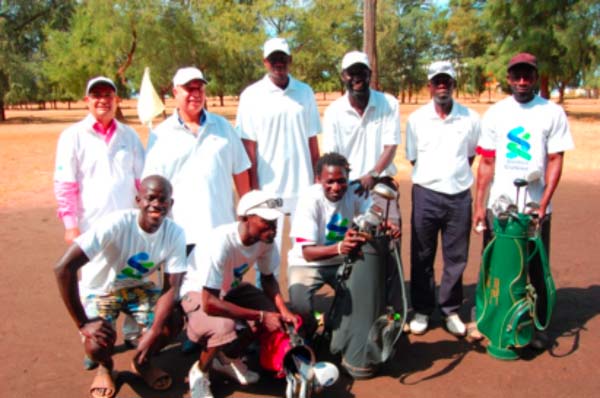 Standard Chartered Bank recently engaged clients in golf playing with the aim of deepening and strengthening clients' relations. The activity was held at the Fajara Golf Club, and the participants were bank staff and clients.
About 24 clients from various institutions such as the Medical Research Council, the Central Bank and other corporate clients, as well as SCB staff attended.
It was said to be the second such initiative held over the years, and is now expected to be an annual event organized by the bank.
Speaking to Bai Mass Saine, SCB's head of corporate clients, he said the idea was to get together clients and professional golfers, and highlighting the significance of physical exercise through sports for both staff and customers.
Professional golfers participated to help raise knowledge about golf and the level of competition, Saine added.
Saine thanked participants and looked forward to more participation in future.
Participant Ousainou Corr of the Central Bank of the Gambia described the event as interesting and educative, and that he has "begun to like the game."
Corr urged the bank to continue bringing people together to play golf, as it strengthens relations between the bank and its corporate clients.
Read Other Articles In Article (Archive)