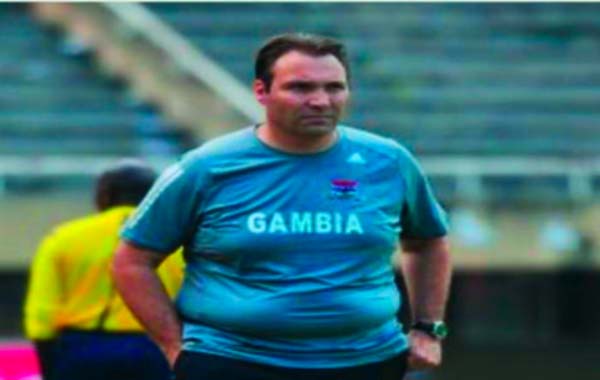 Scorpions head coach Raoul Savoy has lauded CAF's new system of pitting 13 groups of four teams together to compete for a spot at the 2017 Africa Cup of Nations in Gabon.
The new qualification system means the preliminary rounds have been scrapped in favour of a more equitable process, with only one team from each of the 13 groups going through, as well as the two best runners-up.
Savoy, who was speaking in an interview on Saturday following Gambia's goalless draw with South Africa in the 2017 AFCON qualifiers, believes this system now allows lower ranked teams like The Gambia to stake their claim against the so-called 'bigger' teams, giving all teams a fair opportunity to qualify for the continental showpiece.
"I think CAF did well, because those preliminary rounds are sometimes not so fair. I think now they put 13 groups of four and everybody has to fight, even the big teams."
The former Ethiopia and Swaziland coach also believes that the new system can bring more excitement to the Nations Cup finals as the lower ranked teams have a better opportunity to qualify, resulting in a greater variety of teams competing at each tournament.
"Maybe the next AFCON can be a little bit [more] exciting for everyone, because if those top teams are qualifying every time, it's not very interesting.
"Now, if two or three 'small' teams can qualify, or fight until the end of the qualifiers, I think it will be better for African football, and 'the show' – because football is a show," argues Savoy, who has previously coached the Central African Republic.
He described Saturday's draw with South Africa as a good result for the Scorpions.
The game marked the country's return to competitive action for the first time in 21 months, with the last coming in September 2013 in a World Cup qualifier against Tanzania. This was a first Africa Cup of Nations match for The Gambia in 36 months.
"The team was suspended for two years, so it's the first official game. The whole of Gambia was waiting, and expecting something from this game," Savoy said in a post-match interview.
"We started working together on 1 June, when we travelled to Uganda and played to a tough 1-1 draw in a friendly. We came here, and you know South Africa is not an easy place to play. It's one of the better teams in Africa, and for us our first official game in two years. I think a draw is a very good result. I know that people are celebrating in Gambia. They have been hungry for football. It's our job to put smiles on their faces."
Read Other Articles In Article (Archive)