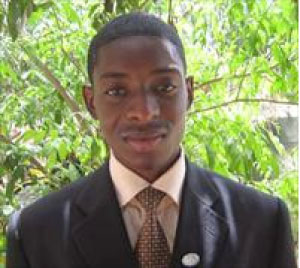 The Secretary General of The Gambia Football Association, Marcel Kevin Mendy, has spoken of Gambia's performance in the FIFA U-17 Women's tournament, describing it as unfortunate and saddened.
Marcel was speaking at the hotel dining hall after returning from the second game against the USA in which The Gambia again conceded its second highest goals in the tournament 6-nil to the USA on Tuesday night at the Delga Arena.
Mr Mendy said by his observation "things are not going well and a lot of things need to be improved upon".
He attributed the defeat to lack of experience and basic skills lacking in the team. He further said the USA team players are better composed and fit than The Gambia, who despite benefiting from an international training camp, did not show well at the FIFA tournament.
He however thanked the girls for their efforts, saying: "It's their first showing in a World Cup and the GFA is watching events throughout to be corrected for future development of our football."
"The GFA is very concerned about what is happening but also very saddened about the outcome of the game, perhaps the girls did their best but let's hope that we can get at least points from our last group game on Saturday against France."
Read Other Articles In Article (Archive)