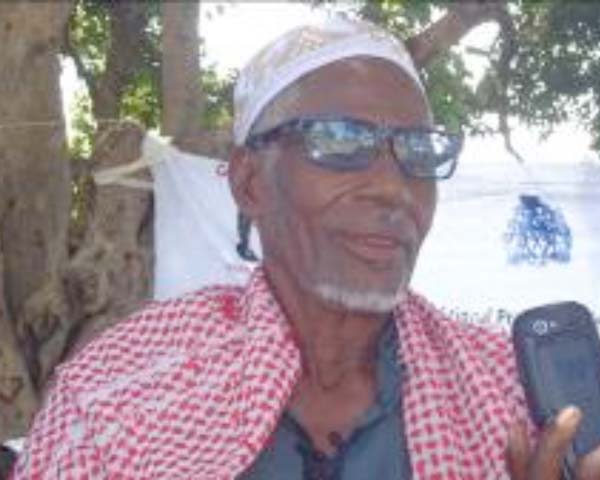 In its efforts to intensify the campaign to end FGM in the Gambia, GAMCOTRAP reached out to eight communities during a sensitization workshop conducted in Sare Louba in the Lower Fuladu district close to the border area with Senegal on the South Eastern part of the Gambia. Two circumcisers, Penda Wuri Baldeh and Teneng Baldeh were identified and they were trained at an earlier training workshop held for circumcisers in Kudang. Having committed to stop the practice, they initiated a sensitization meeting and were supported by the eight communities they served.  According to the village head, Yero Dem, FGM is a cultural practice that has been long held but they are committed to stop the practice and thanked the circumcisers for bringing such awareness creation activity to their people.  Alkalo Dem appreciated the respect accorded to his people and those of the surrounding villages and appreciated the fact that nobody forced them but it was through their own conviction that they supported the campaign to end FGM.  
In response, the Executive Director of GAMCOTRAP, Dr.IsatouTouray said her organization is out to raise the consciousness of communities about FGM and other harmful practices and to support circumcisers for taking the decision to protect girls from such practices. It is in such a context that circumcisers are supported to engage in alternative income earning ventures as AEO. It was noted that it was through the project in the Niaminas that the Sare Louba circumcisers were discovered.
Commenting on FGM, ModouJallow of SareLoubanoted "I'm aware that it affects women and causes bleeding. Some are subjected to it a second time when they get married.  I am not knowledgeable in the Quran but I support its eradication."  Similar statement have been made by Metta Baldeh "Families are suffering and we appreciate the sensitization to end FGM".  The women's leader, Assata Sabally of Sare Louba said "We are now aware, women used to suffer because girls bled and suffocate and we start accusing others of being witches.  I thank the circumcisers Teneng and Wuri for the initiative."
Participants expressed appreciation of the opportunity to attend the sensitization and support the campaign to end FGM. Other issues raised included the abuse of school girls and poverty amongst family members.
Read Other Articles In Article (Archive)